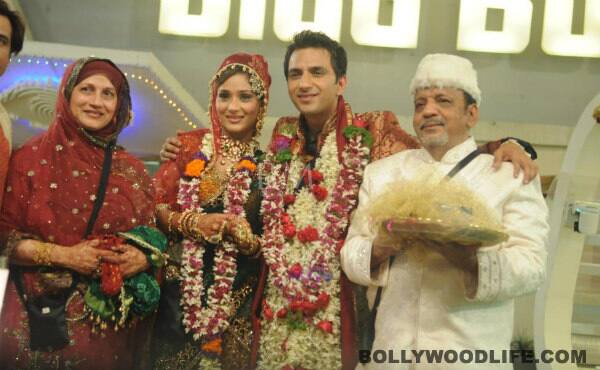 It was not one of their best moments when they decided to part ways and it isn't going to be any better now
Ali Merchant and Sara Khan – the only couple to ever marry on the controversial show Bigg Boss – split ways soon after the show was over. Why? Alas that's a reason only they are privy to.
After their divorce, the duo avoided each other as much as possible. But fate or should we say the producers of Welcome – Baazi Mehmaan Nawaazi Ki played a nasty hand and brought the estranged couple face to face on their show.
It was a rude shock for Sara to see Ali standing outside her door. In spite of being the host, Sara shut herself in a room and refused to come out. Ali too was stunned but played it cool. He was obviously disturbed about the whole episode, but was calm enough to interact with the other contestants. The nautanki went on long enough for the creative heads to intervene and make immediate changes. The producers replaced Ali with Vindu Dara Singh for the next five episodes.
While we were robbed of the obvious drama, we sympathise with the actors. It's definitely not cool to have a blast from the past standing right outside your door, no?