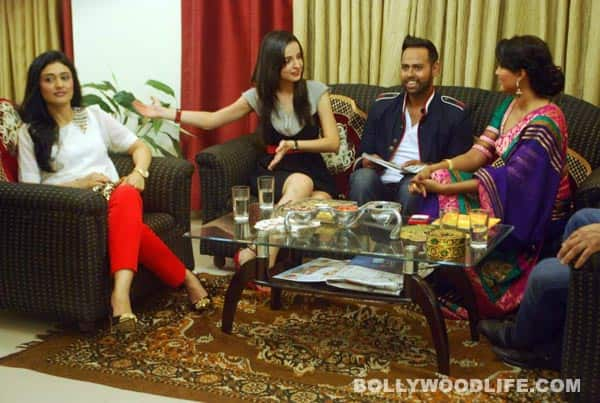 Catfights are an entertaining aspect of any television soap and we never miss any part of it
Welcome – Baazi Mehmaan Nawazi Ki, which goes on air today, begins with a squabble between two women, namely Ragini Khanna and Nigaar Khan.
The bickering starts off with Nigaar taunting Ragini's welcome drink Jaljira as an ideal closing drink. And when it's Nigaar's turn to host the dinner, she serves a rather spicy drink to which Ragini calls her tikhi mirchi. The two ladies take an instant dislike to one another.
Things don't just stop there. Over the span of one week, both actors don't leave a single opportunity to pass comments or taunt each other. According to Ragini, Nigaar doesn't pay heed to anyone's opinions. She is too fussy and dominating, has a blocked view point and doesn't want to come out of her comfort zone. Nigaar apparently also mocked Ragini about being lactose intolerant. Ouch – that stinks!
On the other hand, Nigaar says that Ragini doesn't think twice before talking and keeps taunting her for every small thing. She is extremely hurt when Ragini makes a snide remark about Nigaar not being able to find a husband yet. Andy tries to sort the differences between the two, but that just leads to a bigger argument. Our advice – never meddle between two bickering women.
While Sanaya Irani and VJ Andy support Ragini, Nigaar cries on Manoj Tiwari's shoulder. Looks like there's a lot happening over food and we believe it could be super entertaining.
To find out who will win the baazi, watch the show on Life OK at 10:00 pm Monday – Saturday.