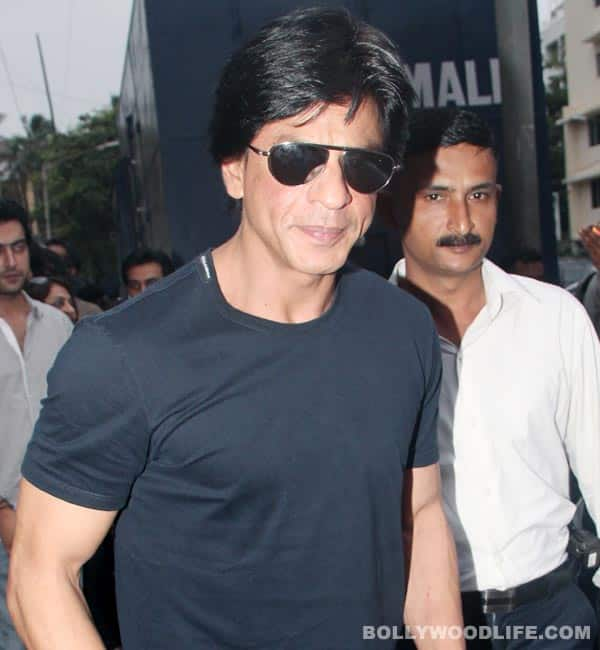 Katrina Kaif recently spilled the beans at a press conference about how King Khan would give her tips so that she looked more romantic onscreen
Now who else other than the king of romance can you rely on to dole out precious pearls of wisdom on mush and love? It seems SRK would often ask Kat to keep her chin down and look up so that she looked intensely romantic and passionate on the bada parda. And like an obedient chick, Kat complied with Khan's instructions without any kind of reluctance. So while SRK is quite content with the way Ms Kaif looks in Jab Tak Hai Jaan, he joked around with the hot babe by saying that she dare repeat this signature pose with any other hero! And even if she does, Kat should mess it up by reversing the pose – that is, chin up and look down.
Khan
loves to resort to such silly humour. And there are times we enjoy his stupid jokes to the hilt. So Mr Khan, our reaction to your awful anecdote is: chin up and wink wink!