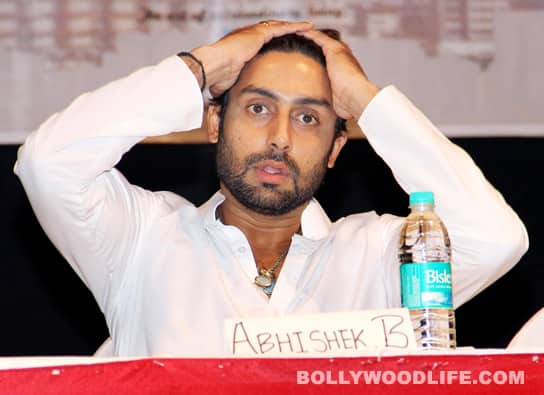 The Bol Bachchan actor was mightily pissed off with a man's eccentric behaviour on his flight recently. Reason?
Our B-town actors often take to social networking sites to express their thoughts and feelings, good, bad or ugly. The latest being Abhishek Bachchan, who took to Twitter, to describe the harrowing experience he encountered on a long distance flight. The Junior Bachchan tweeted: "Dear man sitting on the seat in front of me and singing LOUDLY with ur headphones on. It's a long flight. Show some mercy!" Within 2 minutes, he tweeted: "Oh god!! He just went into a hardcore aalaap! If there ever was a moment for the almighty to strike down with all his might… IT'S NOW!!"
Poor Abhishek, we totally understand how irritating and frustrating your journey would have turned out to be. A small suggestion – next time you get stuck in a similar situation, please plug in your iPod to avoid such torture.