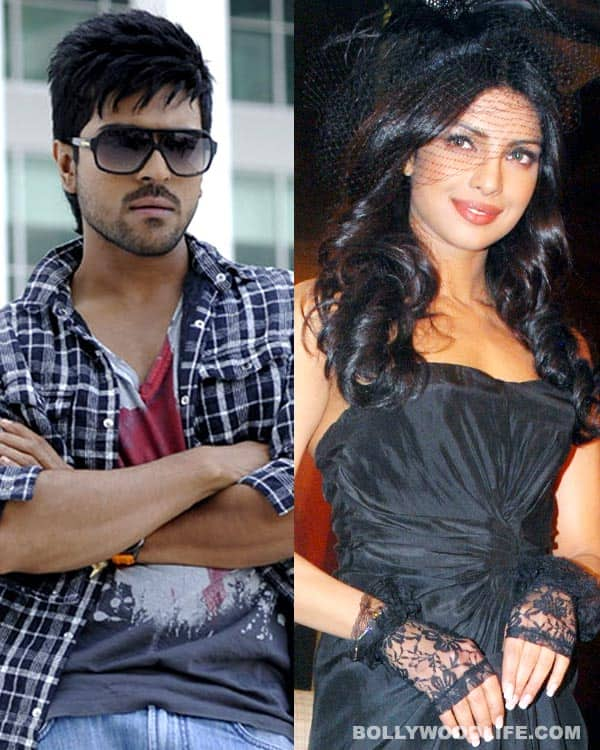 The two stars have been busy doing more than just shooting together for the Zanjeer remake
There's a lot of interesting things happening on the sets of the remake of Zanjeer. Priyanka Chopra and Ram Charan Teja have set tongues wagging. Their own tongues, that is, as they master a new language! Yes, the two stars have decided to save their producers a bit of money and teach each other their language instead of getting special tutors. Priyanka is learning Telugu from Tollywood actor Ram and is teaching him Hindi. All for the betterment of their film.
The Zanjeer remake is going to be a bilingual. From what we hear, neither actor wants someone else to dub their dialogues for them. However, Ram is not very fluent in Hindi, while Priyanka doesn't know a word of Telugu. The two have decided to teach each other their languages so that once the movie is complete and it is time to dub, they can do it themselves. Such dedication is rare indeed, but we wonder if the end result will be something along the lines of Katrina Kaif's sindoor speech in Raajneeti. We hope not!
ALSO READ: All you need to know about Ram Charan Teja and Upasana Kamineni's wedding!