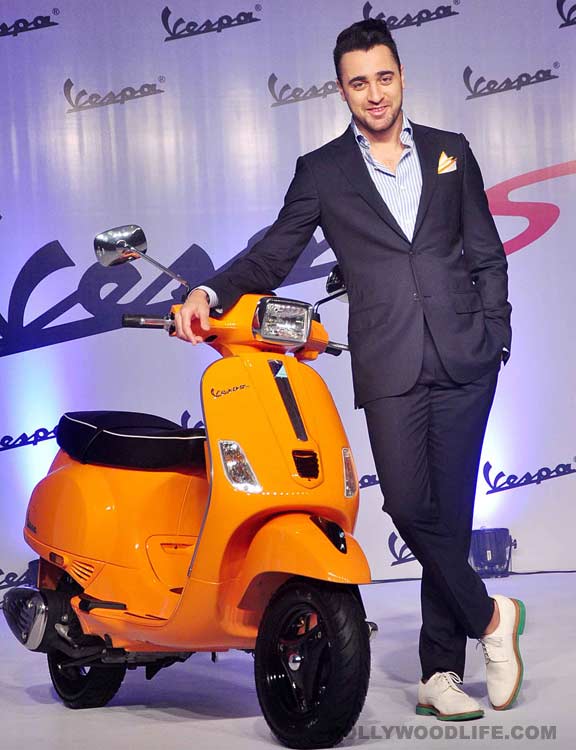 skip advertisement
The Gori Tere Pyaar Mein actor is busy despite not shooting for any Bollywood film currently
Imran Khan, who has taken a sabbatical from Bollywood since the release of his last film, Gori Tere Pyaar Mein is caught up with his endorsements deals. However, it's not the only thing that is keeping the actor busy these days.
Imran was at a scooter launch event yesterday (March 5), where he revealed that he is going through everything he needs to know about having a baby. For those of you who don't know, Imran and his wife Avantika Malik are expecting their first child in June. The father-to-be said, "It's madness. Suddenly I am doing all these things online, I am researching baby car seats, best crib, all of these new things have come into my life now, that is how my days are spent. It's fun, I am thinking about things I never used to."
Imran also revealed that he and his wife were away for a long 'babymoon.'  "I was on a holiday. From Christmas till two weeks back, I have been on a very, very long extended vacation. So, it's the last vacation before the baby is born. You obviously know that my wife is pregnant. So, we went on what is called a 'babymoon'. After marriage you go on a honeymoon and before a baby is born you go on a babymoon, it's the last holiday before you have a child. It was very relaxing," Aamir Khan's nephew said.
Imran and Avantika dated for almost nine years before tying the knot in 2011.