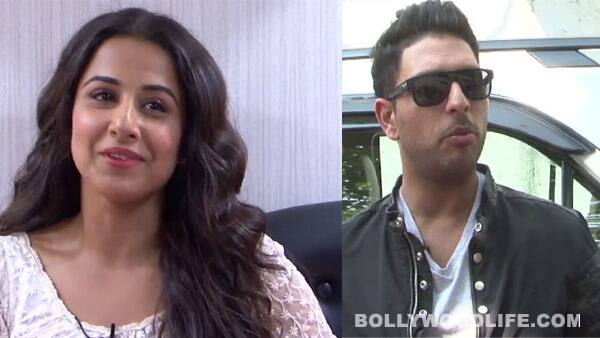 In what can be called a genuine gesture to promote Partho Gupte and Saqib Saleem's sweet-looking film, the two Indian legends talk about relentlessly pursuing to chase their dreams
Vidya Balan and Yuvraj Singh have their own list of achievements and the world acknowledges that fact. The two recently came together to promote this week's release Hawaa Hawaai, which tells the story of a dreamer, Partho Gupte, and his mentor and believer, Saqib Saleem. Amole Gupte is best remembered for warming the cockles of our collective hearts with his style of filmmaking, where he delivered gems like Taare Zameen Par and Stanley Ka Dabba.
Vidya and Yuvraj talk about their personal dreams in life and how they believed in them and kept on following their heart to achieve them. Hawaa Hawaai is the story of how a dream can be achieved by believing in them and working constantly towards making them come true. In this video you will see the four time filmfare award winning heroine speak about her life journey and how she became what she is today. Also the Man of the series of the 2011 Cricket World Cup speaks about his life's journey and emphasises on the importance of believing and trusting in your dreams.
This is one of the sweetest and most innovative ways of promoting the film, which has such a big heart. Farhan Akhtar had also shared his dreams and spoken about his life's journey in a previous video. Keep watching this space for more such 'dreamer' videos.