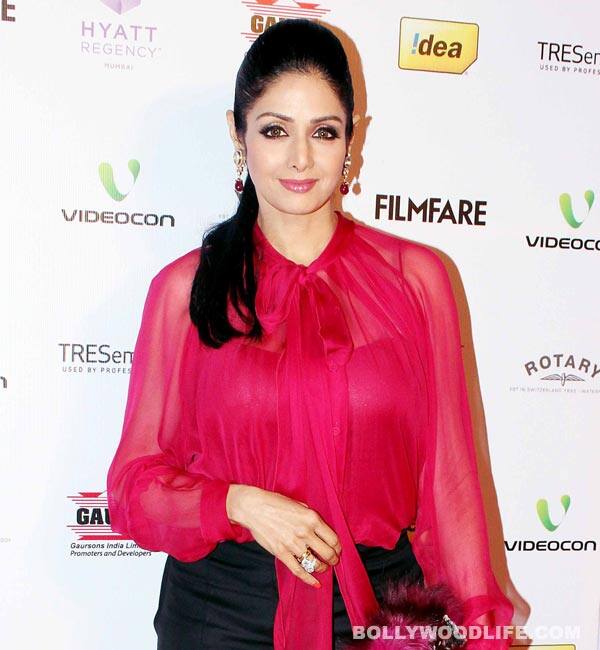 As the English Vinglish actor turns 50 today, hubby Boney Kapoor we hear is busy organising a secret party. But, the actor wishes something really humble from the family!
Sridevi is not really a party freak. Today, the superstar turns 50 and we hear that her producer husband Boney Kapoor has organised a grand birthday bash for his gorgeous wifey. " I am not aware about this surprise party. Main parties par yakin nahi karti hoon. Spending quality time with my daughters and my family is the biggest gift for me. Also, I am very fortunate to have a husband who takes a keen interest in what I shop for. So while men often worry about their wives' shopping spree, I am very lucky that Boneyji and my daughters help me in what I shop for," said Sridevi.
A little birdie that has been flying around Sridevi's house to keep an eye on how the English Vinglish star celebrates her birthday, informs us that today Sridevi woke up to a surprise by her daughters. Jhanvi and Khushi had decorated the entire house and the proud mother was super-thrilled to see the celebration unfold in this sweet and innocent way. We also hear that the house has been decorated with party balloons and ribbons. A special cake baked by her daughters was the best surprise for the star. An elated Sridevi sliced the cake and maintained it to be the most valuable gift.
We wish Sridevi the best on turning 50. You too can send in your wishes on the beauty's special day!