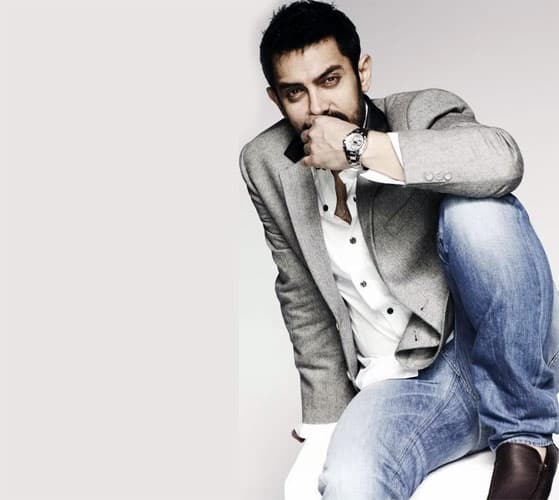 The Dhoom: 3 star received a unique commodity instead of a trophy. What was it? Read on to know more…
Aamir Khan surely made headlines with his recent stint where he along with wifey Kiran Rao was seen attending an award show. Aamir who has always maintained that he isn't a fan of awards, was seen receiving one recently for his TV venture Satyamev Jayate. Well that isn't entirely as he didn't receive an "award" per say.
The actor was instead given a box of sweets in place of a trophy! The superstar was honoured for his contribution to society through his TV show Satyamev Jayate which showcases the social problems faced by our society today.
While talking to a popular news channel, a beaming Aamir said," I am happy to be accepting this honour. But I don't think you should be giving me sweets because post Dhoom: 3 I have put on a lot of weight. I think the success of the film has been too much for me."
Talking about his 25-year long career in the industry, the Satyamev Jayate host said, "I think the credit goes to the great stories written and the directors who got me on board. One of my favourite films is Andaz Apna Apna"
Well if sweet boxes do the trick, we hope to see Aamir Khan in a lot of award shows soon!