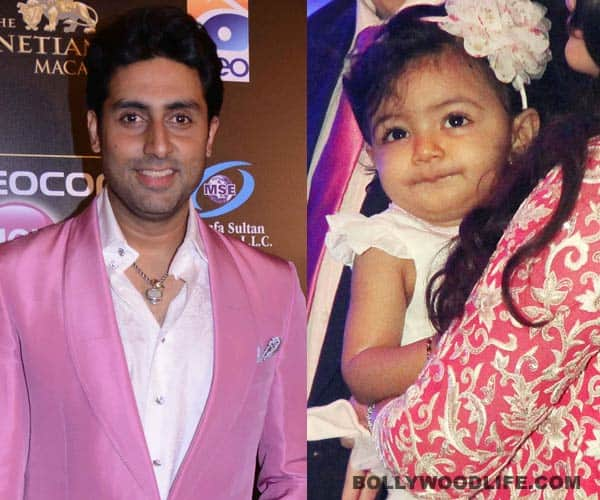 The toddler was given a slate and chalk to scribble with on the auspicious occasion
Bollywood megastar Amitabh Bachchan says that his two-year-old granddaughter Aaradhya Bachchan was introduced to education and learning on Saraswati Puja.
"This morning early on the 4th (Feb 4) was an auspicious day, Saraswati Puja, a day of learning and education and a prayer to Saraswati the goddess of learning…a small prayer with the staff, and then the most important ritual…the moment of giving Aaradhya a writing utensil and leave it to her to scribble…
What is Aishwarya Rai Bachchan's special birthday gift for Abhishek Bachchan?
"It's a moment of initiation of the child towards education and learning, after completing two years of age! Its tradition, it is culture, it is cute," Amitabh posted on his blog srbachchan.tumblr.com Wednesday.
"Aaradhya picked up a piece of chalk and scribbled on a slate. The initiation was complete…" he further posted.
Aaradhya, daughter of Abhishek Bachchan and Aishwarya Rai, was born in November 2011.