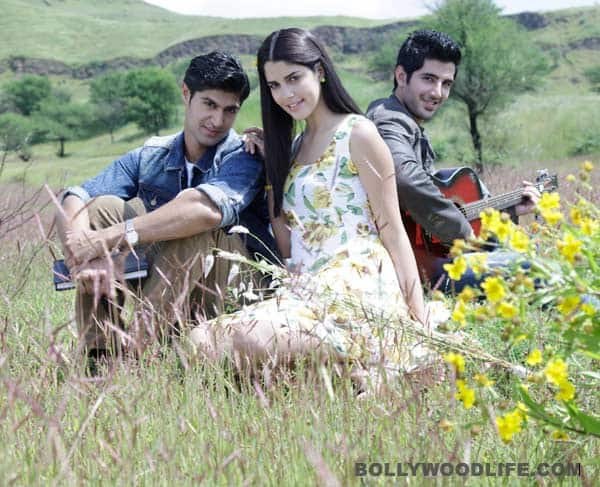 Tanushri Chattrji Bassu, the director, wanted to break the ice between the star cast and thus made a plan. Read on to know what…
Eros International's Purani Jeans has got an overwhelming response from the audience and the newbies Aditya Seal, Izabelle Leite and Tanuj Virwani have grabbed a billions eyeballs. People are talking about their chemistry and we wonder how they got the bonding going so perfectly. Our khabroos inform us that the director, Tanushri Chattrji Bassu, made it compulsory for them to take a trip together so as to know each other well.
Purani Jeans is a coming of age movie that promises to take you back in the wonder years of your life. Well with such a thought, it was necessary for the award winning ad filmmaker Tanushri to make sure that the leading stars of Purani Jeans bonded well in real life too. What we hear is, as the movie is shot entirely in Shimla, Tanushri made sure that the lead stars of the movie Aditya Seal, Izabelle Leite and Tanuj Virwani travel in the same car from Chandigarh to Shimla.
A source close of the production team informed, "Aditya, Izabelle and Tanuj met for the first time at Chandigarh airport. Hence Tanushri was very keen that they travel together to break the ice between them. Tanushri made them travel together for 14 hours from Chandigarh to Manali." Well, we are sure that the idea worked wonders for them. "Aditya, Izabelle and Tanuj are not just on screen friends, but very close friends in real life too. We are glad Tanushri came up with an idea like this", added the source.
Produced by Manju Lulla of Eros International and NextGen Films Purani Jeans is all set to hit the theatres on May 1,  2014.