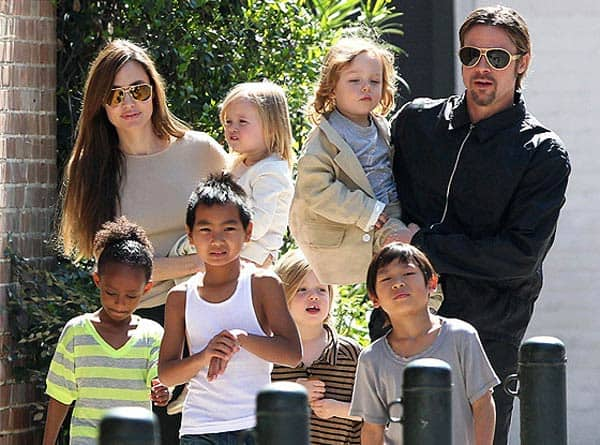 The actor's Maleficient release the coming weekend
Angelina Jolie made a joint decision with fiance and actor Brad Pitt to cast their daughter Vivienne in her forthcoming film Maleficent. The 38-year-old directed her five-year-old daughter, who plays young Princess Aurora in the film.
"We realised that there was no way that we were going to find a four or five-year-old that I could be as strong with, that would not see me as a monster. Suddenly, there was Vivienne, running around looking like little Aurora and everybody thought – 'Oh, the answer is right there," said Jolie. "But then, I had to go home and talk to her dad. Because it's our kid. The idea of it was so cute to us, as mummy and daddy. But then, there was the fact that she would be in a film. All of that took us a second," she added.
The heroine said it was hard at times to entice Vivienne to do the right things, but the little one had the support of her family. Maleficent releases May 30 in the US.