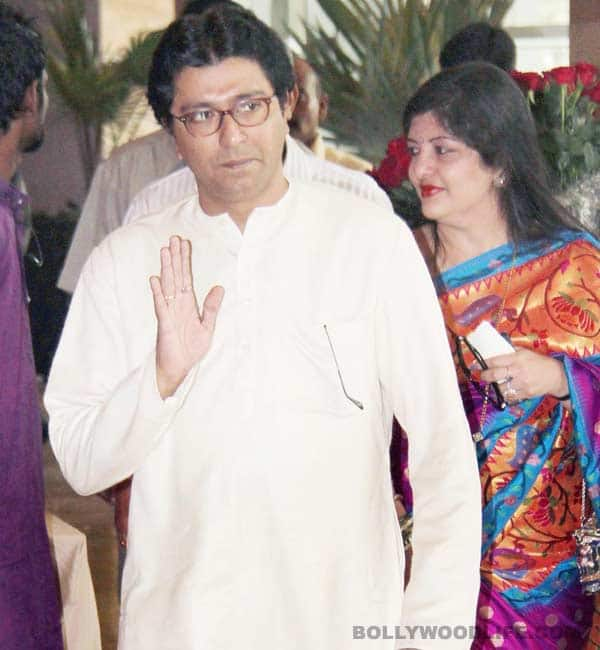 The MNS chief promises the film fraternity that he will deal strictly with his party workers who target the film industry. Read on to know more
Everyone knows about the turbulent relationship between the Maharasthra Navnirman Sena and the film industry. Many film stars have faced the ire of MNS workers over several issues. So, the film fraternity was in for a surprise when MNS chief Raj Thackeray addressed a letter which states that he will deal 'strictly' with 'errant' party workers who harass filmmakers.
Raj, who called himself an 'ardent film viewer' in his letter to the 'Members of all associations affiliated to the Indian film and television industry,' states that other than instances where the pride of Maharashtra is compromised, he will not tolerate mindless behaviour.
Well, the cine wing of MNS, the Maharashtra Navnirman Chitrapat Karmachari Sena (MNCS) has been involved in various conflicts with the film industry. A few years ago, Jaya Bachchan had apparently made some anti-Marathi remarks and everyone knows what followed. It wasn't Jaya alone who had to bear the brunt but also Amitabh Bachchan, as MNS had called to boycott films and products featuring Big B and his family. Apart from Amitabh, Shilpa Shetty's husband Raj Kundra has also faced the ire of MNS workers. Apparently, an event organised by Raj was vandalised by men who claimed to be MNS workers. What more, Shahrukh Khan's Chennai Express was threatened to be stalled as it could affect the Marathi hit Duniyadari.
So, several actors, including big and popular ones have been at the receiving end of MNS' ire and obviously there are mixed reactions from the film fraternity. Not so long time ago, Adnan Sami was approached by MNS as he was staying in India without a valid visa. To this, producer Ratan Jain says, "The MNS does not have the right to check visas as it is the government's prerogative." We wonder if Ratan will take the responsibility of any threatening situations in cases like this. If the government isn't doing its job, what's wrong if MNS is butting in (especially for a good cause), hai na? Mukesh Bhatt says, "I would like to thank Raj Thackeray for stating that there will be no further vandalism."
Ganesh Acharya's film The Angel had run into trouble with the MNS over the issue of foreign artists without work artists. Reacting to this, Ganesh says, "I completely endorse Raj Thackeray's opinion."
Well, now let's wait and watch as more stories and conflicts will unfold between the MNS and the film industry. Hopefully, there won't be vandalism. Also, in case such incidents do occur, people shouldn't jump the guns and blame MNS, especially after Raj's letter to the film fraternity.