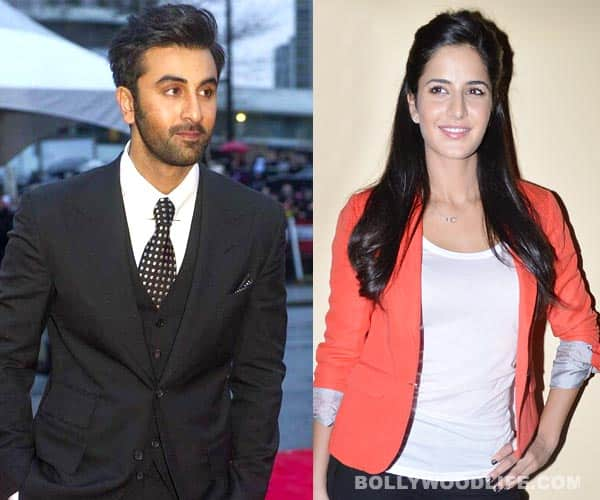 The Kapoor lad bought earrings for his ladylove. Wow! Isn't that super romantic? But what's the occasion?
Ranbir Kapoor and Katrina Kaif have been spending a lot of time with each other of late. From partying in Ibiza to roaming around hand in hand like high-school lovers to dining a deux in fancy restaurants – looks like the two are savouring every romantic moment with each other until they get back to the shooting grind.
And not just that – the Kapoor kid has also been in a generous mood lately.
We hear that when the two were out recently on one of their sweet 'heart melting' dates, they walked into a jewellery store and RK bought a glittering pair of earrings for the chikni Chameli babe. These are signs that the couple has reached a different level in their relationship, wethinks, and every bit we hear about their bonding screams  'Hey, we are getting serious!'. And it all just gives rise to one simple question in our collective minds:  Do we hear wedding bells ringing any time soon?