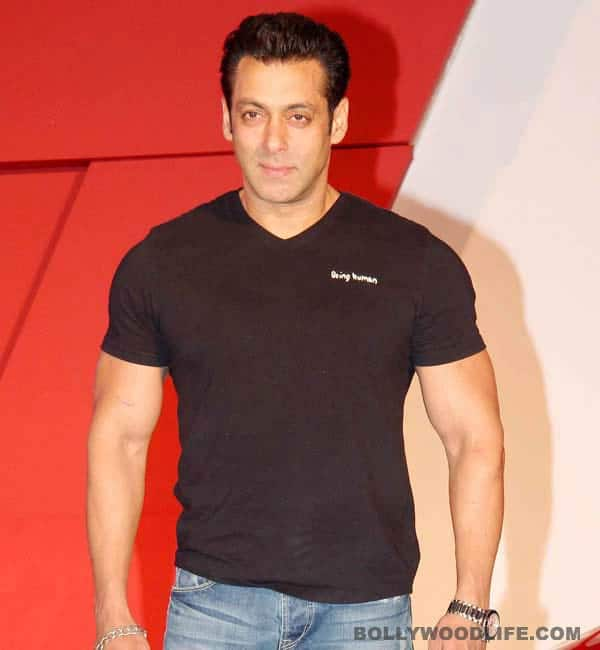 Salman sent cheques of a lakh each to his crew; the entire amount came to about Rs 2 crore
Industry folks are known to have success parties for films. At these events the cast and the crew of the film meet and party. Salman Khan does things a little differently. His last film Jai Ho may not have done as well as his last few films but he wanted to thank the cast and crew and so he sent them all cheques of a lakh each from his personal account. The entire amount came to about Rs 2 crore.
Says a source, "Though Jai Ho didn't do as well as expected, Salman and Sohail were very happy with the work done by the cast and crew. It was Salman who thought of the idea of giving something to each and every member of the crew as a gesture of appreciation. Every person associated with the film was called to their office and handed the cheque. From the lightmen to the spot boys, no one was left out. No matter how small his contribution to the film. It was a small token but it put a smile on everybody's face. Salman and his family is known to do charity. The actor always tells whoever he meets to do charity and do it directly, as he himself contributes to various social activities. The Khan brothers have learned the art of giving from home as their father, writer Salim Khan, has been associated with charitable causes for many years."
Is this Salman Khan's look for Kick?
Senior Khan says, "Yes Salman and Sohail have given the entire cast and crew cheques of Rs 1 lakh each. They are happy with their work. Sab ko dena chahiye. If they work for you and you don't share your money with them, that's unfair. But it is not something to be advertised nor is it done for publicity. There's a different joy in giving. That's it."
Story text courtesy DNA