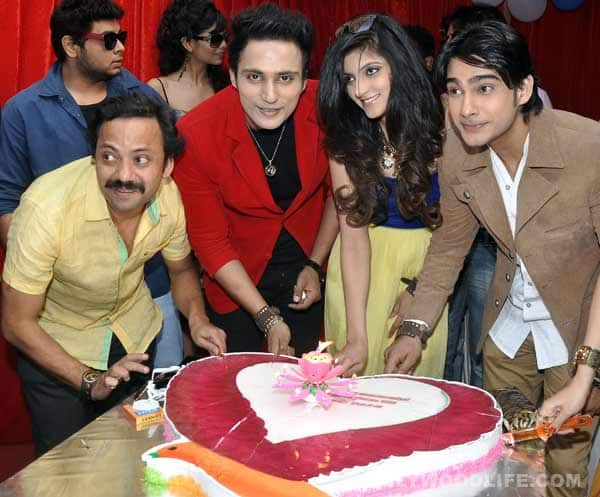 What better than celebrating the superstar's birthday with his die-hard fans!
In an utterly sweet gesture, Muazzam Beg, the writer turned director of Munna Bhai Sallu Bhai launched the first look of the film at the Gaiety Galaxy theater on Salman Khan's birthday. The film is about the die-hard fans of Salman and Sanjay Dutt and so, Beg could not think for a better day to launch the movie's first look.
Along with Beg, the cast of the film – Shresth Kumar, Zuber Khan and Anjali Arora were also present at the venue where they all cut Sallu's birthday cake together. Fans of both Salman and Sanjay had flocked the campus of the hall. The director took the opportunity at hand and announced the grand festival called Bollywoodland where he would be inviting 25,000 fans of the Dabangg Khan and Agneepath Dutt. The festival would be attended by the who's who of B-Town.
Wethinks it's a great strategy to promote the film and if 25,000 fans really turn up for the festival, the road for the makers is clear because then, the movie would definitely open to a 'Housefull' board. So all you pakka fans of Salman Khan and Sanjay Dutt, tell us if you would you attend the festival!