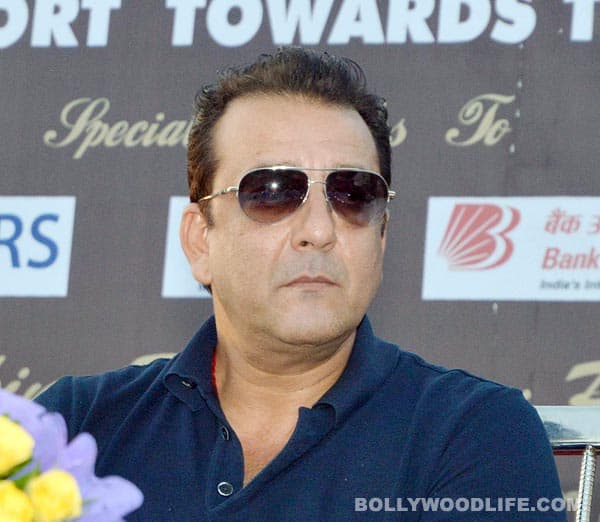 The Munnabhai actor gifted his wife a rose and a poem on her birthday
Though Sanjay Dutt is behind the bars, it didn't stop the actor from making his dearest wife Manyata Dutt's birthday special. Manyata, who didn't celebrate her birthday on July 22, was touched when she received a rose and a love poem as a present from her hubby. In fact, the poem was penned down by Sanjay himself and we hear the actor's sweet gesture left her wifey in tears.
"It's been more than two months that Sanju has been in Yerawada Jail but he has been counting days for Mana's birthday. One day Sanju saw a red rose blooming in the small garden of the jail, and though her birthday was away, he plucked the rose, took it back to his cell and dried it between pages of a book. He also wrote a beautiful love poem and sent it along with the dried rose," said a source. Also, as soon as Sanjay's lawyer met him and conveyed Manyata's message that she had received his gift, the actor couldn't hold back his emotions and broke down!