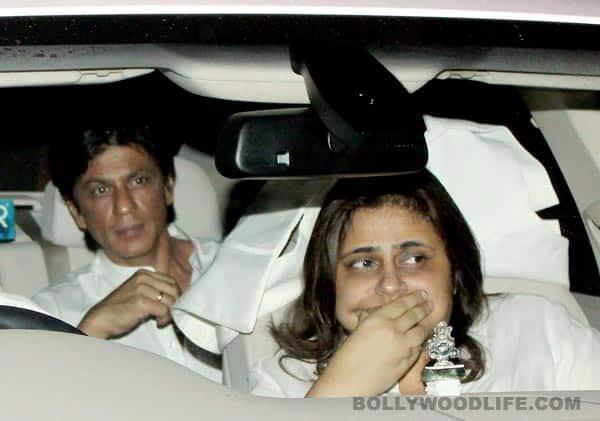 The Jab Tak Hai Jaan actor shared his fond memories of the legendary filmmaker
A huge part of the credit for Shahrukh Khan's superstardom goes to legendary filmmaker Yash Chopra, who was like a father figure to him. When we watched Shahrukh in conversation with Chopra Sr at the 80th birthday celebration of the veteran director-producer, the bond they shared was palpable. No doubt Yashji's sad demise came as a huge blow to King Khan. Though Jab Tak Hai Jaan was supposed to be the filmmaker's last project, there was still a lot that the senior had to do. At the chautha, SRK spoke about his association with Chopra.
He said, "I have lost a father figure. When we were shooting in Kashmir Yashji told me that this is his last film; at that time I couldn't understand what he meant by that, but today I have understood it all. Yashji had a different quality in him. Whenever he called up he used to introduce himself and say 'Hello Yash bol raha hoon'. Then he would ask me, 'Where are you?'. As soon as I gave the answer, he just used to hang up the phone without listening to what I had to tell him. I'm happy that he had a painless death in his sleep. I'm sure Allah miya wanted some entertainment and He took Yashji from us. I'm happy now – the people back in heaven will get to see some good cinema and chiffon saris."
We were really touched by SRK's speech. May Yashji's soul rest in peace.
ALSO READ: JAB TAK HAI JAAN movie review: Slick, stylish, high on romance!