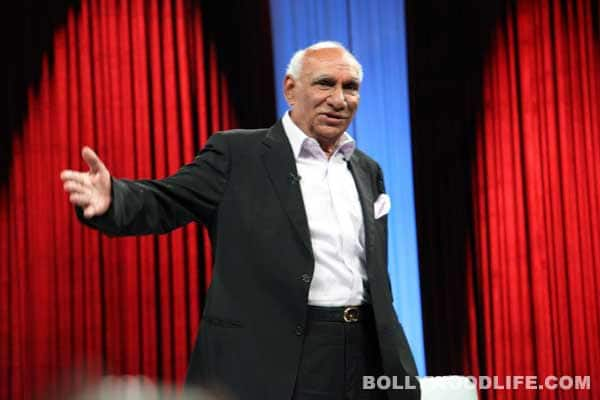 The king of romance, who is no more with us in physical form, loved doing his work – making films – until his last breath. And that's what the title song of his forthcoming film Jab Tak Hai Jaan starring Shahrukh Khan, Anushka Sharma and Katrina Kaif seems to suggest
Yash Chopra announced on his 80th birthday that his latest movie Jab Tak Hai Jaan would be his last directorial venture. Staying true to his word, the veteran filmmaker stopped work yesterday, when he left the world. In Yashji's memory we present the title track of his much anticipated film. We converted the original melodious Hindi track into English, but the essence of this song, almost miraculously, did not get lost in translation. What a song – what a befitting tribute to the great director who gave us some wonderful films in a lifetime!
Hunmm.. tum se hi jeete rahe hunmm..
Hunmm.. tum pe hi marte rahe
Jab tak hai jaan (Jab tak hai jaan)
Hummm…for you only I lived
Humm…to you only I dedicated my entire life
Until my last breath
Tumse..
Do lafzon mein
Tumse..
Yeh kehna tha
Tumse hi mohabbat thi
Tumse hi mohabbat hai
Tumse kehna hai yun rehna hai jab tak hai jaan..
Ha haan..
I wanted to tell you something in two words
I wanted to tell that I loved only you
I still love you
I want to tell you that I want to stay with you
Until my last breath…