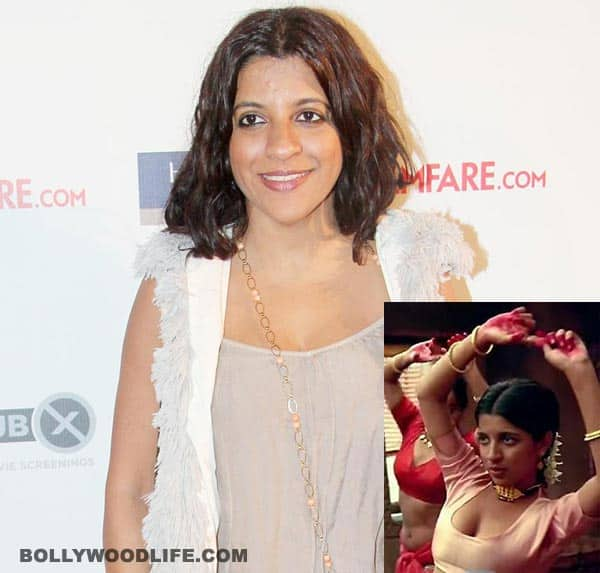 The ZNMD director had a two-bit role in Mira Nair's Kama Sutra and got a few life lessons from the international filmmaker
Writer-director Zoya Akhtar had a small role in Mira Nair's 1996 film Kama Sutra: A Tale of Love. She played one of the pupils of Rekha's character in the controversial movie based on the ancient Indian book by Vatsyayana. So what did the rookie director learn from Mira on the sets of this very sexual film?
According to Zoya, the best advice she got was from Mira when they were working together (wethinks in KS). Before you start getting any naughty ideas, let us tell you the lessons were simply about training to be a female filmmaker in a male-dominated film industry.
Zoya revealed, "Mira told me, 'You can be a director, a female director, and (yet) retain your femininity. You can go to the sets wearing skirts and lipstick. You don't have to become masculine.'" Now that's some advice we give our most 'likes' for!
And while it's important not to suppress your womanly qualities when you're at the helm, it's also a good idea not to fall for any of the actors. And so the second thing Mira told Zoya was, "Don't fool around with the actors!" Indeed.
We wonder if Zoya's current partner in crime, writer-director Reema Kagti agrees with Mira. Especially retaining the femininity part, knowing how androgynous Reema manages to look. But feminine or not, all three women directors have made us proud with their inspiring work. And that's what should count, shouldn't it?