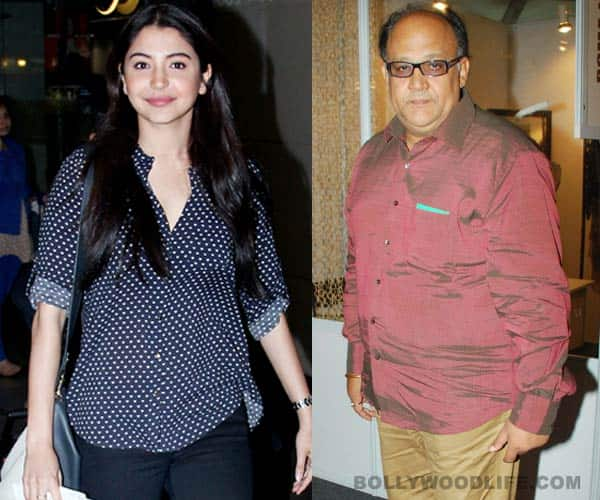 Besides the fact that they both belong to Bollywood, Anushka and Alok Nath share something else too. Any guesses?
Anushka Sharma and Alok Nath are poles apart and yet, can you believe this duo have some things in common. They aren't obvious things like their name's initial letter 'A'. Nor are we talking about their physical attributes. If you are a Bollywood junkie you would have definitely guessed it by now. Here we reveal the similarities between the long legged beauty of B-town and the eternal Babuji of tinsel land. Last year Bollywood's Babuji (read: Alok Nath) took Twitter by storm. Remember, the veteran actor was all over Twitter for the now famous jokes, even more popular than his Bollywood innings as an actor. Well, this year Anushka created a storm just like Babuji, thanks to her lips (read: LIPS!). And now they are both Twitter sensation.
Ms Sharma's appearance on the Karan Johar's chat show Koffee with Karan 4, more than anything else, got known for her ajeeb looking lips, yes it caught our attention like everyone else's eye. Unlike Alok Nath who was happy to become an overnight hero, the Bombay Velvet actor wasn't pleased with all the lip service going on the social media world. In fact, she clarified about her lips on her Twitter page and nobody bothered about the explanation apart from a few industrywallahs who lauded the babe for being bold, but we doubt true statement.
While Babuji went on to make hay when the sun shined and now features in a hilarious Valentine's Day video, which has gone viral on the net just like his jokes. We wonder if Anushka would feature in a 'lucky lips' video soon, would be fun, no? As they, "As long as you can laugh at yourself you will never cease to be amused."