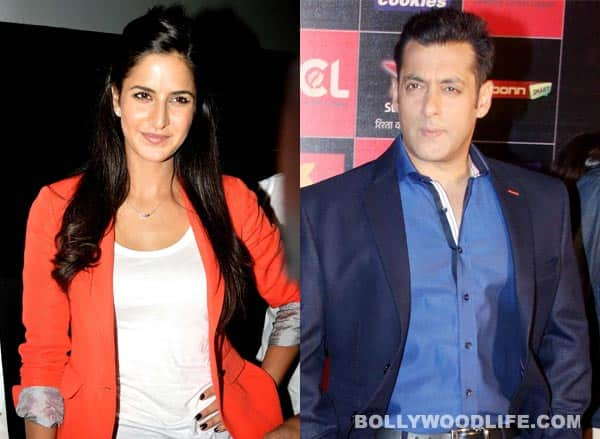 Besides ruling the silver screen, there is one more thing that the once-upon-a-time lovers share
No, we aren't talking about Katrina Kaif and Salman Khan sharing an interest, or a life or even a stylist. But we are talking about the two actors having no releases this year. Yes, we won't get to see the duo in action until next year, individually or together. While Sallu's much talked about film Mental will hit the theatres around mid-January 2014, Kat's two big projects – Dhoom:3 and Bang Bang – have also been postponed to next year.
The makers of Dhoom:3 were hoping to release the film in December this year, but we hear that there has been a huge change in plans thanks to Aamir Khan. The actor wants to perfect his villainous act for the film and hence is delaying schedules. On the other hand, Katrina's Bang Bang has hit an unexpected roadblock – her co-star Hrithik Roshan recently underwent surgery for subdural haematoma. And the honey-eyed actor will take at least 30-45 days to recuperate enough to start working again.
Well, with both Katrina and Salman missing from the charts this year, other actors will try their best to take over at the box-office and make the most out of the situation, wethinks!