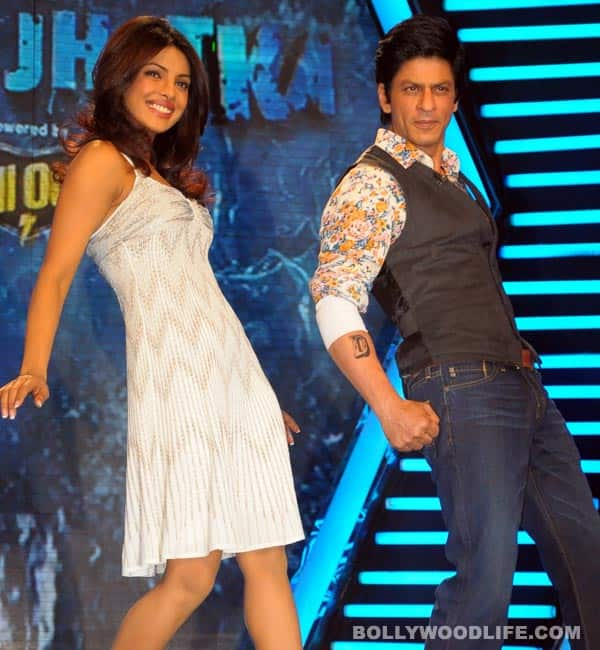 According to filmmaker KC Bokadia, both King Khan and PeeCee are equally large hearted
Shahrukh Khan's generosity is now part of the film industry folklore; over the years he has constantly tried to give back to society in his own discreet way. He has been there by the side of his friends and the story goes that he has never discussed money with his producers. Perhaps inspired by Shahrukh, his Don co-star Priyanka Chopra recently came to the rescue of filmmaker KC Bokadia, who has been going through a rough patch. The veteran filmmaker's long delayed film, Deewana Main Deewana starring Govinda and Priyanka was lying in the cans with some more shooting left to be done. Priyanka not only allocated a week for additional shooting, but she also returned the Rs 18 lakh cheque that she was given and that is the reason why Mr Bokadia is all praise for B-town's latest international singing sensation.
In a recent interview the grateful filmmaker said, "During the making of Hum Tumhare Hain Sanam, Shahrukh let go of Rs 95 lakh of his payment because of my financial condition. When I insisted he take the money, he argued, 'Arrey Bokadia saab, I can make that kind of money in one evening by dancing at a function. Right now you need the money to complete your film.' After Shahrukh, I've seen the same kind of generosity in Priyanka." The relieved filmmaker added, "Without her co-operation, I wouldn't have been able to complete the film. She is my only USP." This really made us go awww. Thanks to PeeCee's generosity, Deewana Main Deewana now releases on November 23.
It's good to see how B-town celebs stand by each other in their bad times, no?
ALSO READ: Priyanka Chopra fights for her right to repeat outfits