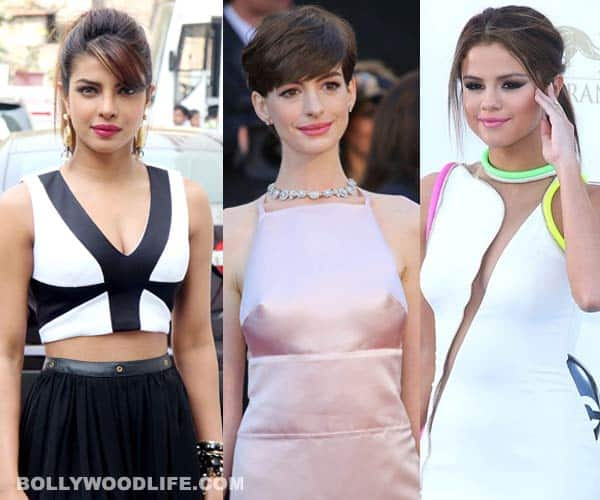 Apart from being rich n' famous, there's something else that's common between these pretty ladies. Find out what!
A little birdie tells us that Priyanka Chopra is speaking up for the cause of girl child again, quite literally. The Exotic singer has lent her voice to director Richard E Robbins' feature film Girl Rising. She has given a voice-over in English and Hindi for the Indian story. The Indian story has been written by Sooni Taraporewala, who has won awards for screen writing films like Mississipi Masala and Salaam Bombay. Girl Rising tells nine stories of young women from all over the world, who battled poverty and achieved success with education. So now you ask, why did we mention Anne Hathaway and Selena Gomez. Well, while PeeCee has lent her voice to the India story, Academy Award winning actor Anne Hathaway and singer Selena Gomez have also provided voiceovers for Girl Rising.
Reportedly, Priyanka dubbed for the feature film in India after she saw portions of the documentary, which really touched her heart. We hear that she has not only seen the Indian story several times now, but is also telling her friends to watch the film whenever they get the opportunity to do so.
Well, we must say that apart from being popular, Priyanka, Anne and Selena have humility to support social causes in common, don't they?