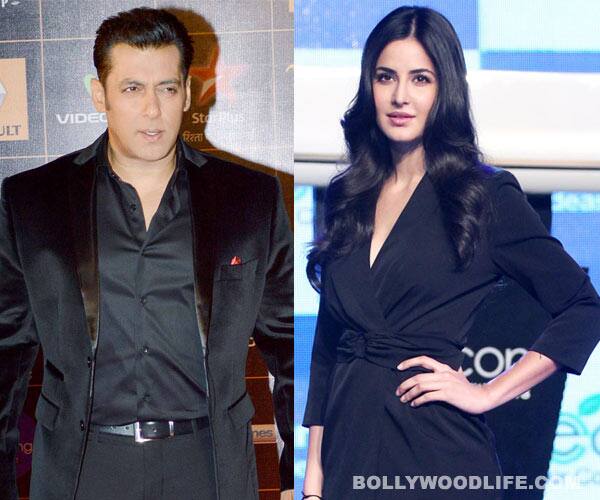 We all know they both are actors but Sallu and his ex-girlfriend share something else too. Read on to know what…
Salman Khan and Katrina Kaif are poles apart in every aspect. While Khan is known is to be outspoken and witty, Ms Kaif on the other hand prefers keeping a low profile. However, the Bhai of Bollywood and the Dhoom:3 babe are at par when it comes to throwing starry tantrums. In an interview to a leading daily, Salman openly confessed, "I myself have so many of them (tantrums). How can you throw more tantrums? If I throw more tantrums, producers will throw me out of the film (laughs)!" Interestingly, his good friend does the same but of course doesn't talk about it. We hear Ranbir Kapoor's alleged ladylove recently gave the makers of her upcoming film Bang Bang a hard time and here's how: The makers of Hrithik Roshan and Kat starrer wanted to do a photo shoot while they were in Greece. A local photographer was also hired for the same but KK refused to shoot as she wanted to get clicked only by her favourite photographer. Well, the makers had no other option but to give in. However, nature played a spoilsport and the Bang Bang team couldn't use most of the photographs. If that wasn't enough, Ms Kaif's recommended photographer turned out to be quite expensive.
We know the Jagga Jassos actor is an A-lister but we aren't sure if she can afford to throw such tantrums. It's different when Salman does it coz his star power is above everything else. Not to forget, Bollywood is still a male dominated industry. Yes, there are women-centric films being made but then Katrina is yet to pull off a film on her own, hai na? She may add the much needed glam quotient in a film but getting cash registers ringing is altogether a different story. Something Sallu miyaan manages to do and hence his starry tantrums are accommodated. But if Katrina Kaif doesn't do away with her high-handed behaviour, her career may well end up bearing the brunt. Also, SK at least fears being thrown out of film but going by Kat's tantrum saga wethinks she doesn't care a bit. Certainly not good for Katrina, knowing stars can easily fade away in Bollywood within no time! Right Bollywoodlifers?