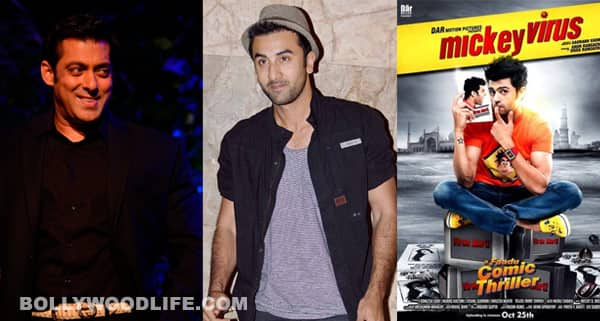 Salman's ex and Ranboo's alleged current Kat isn't the only thing they have in common. The two have another common interest. Read on to know more…
Buzz is that Salman Khan and Ranbir Kapoor will be promoting TV host Manish Paul's upcoming film, Mickey Virus. The film is set against the backdrop of hacking. So, are the two anti-hacking or is there any other reason they are promoting the film?
Anyways, Ranbir and Salman aren't the only two celebs promoting the film. Manish Paul says, "Thankfully, a lot of actors (and directors) including Salman Khan, Anil Kapoor, Madhuri Dixit, Karan Johar, Ranbir Kapoor and Remo Fernandez have recorded a promo each for my film. I am very happy for this." We're happy for him too, especially considering that his female co-star Elli Avram ditched him last minute by choosing to get locked inside the Bigg Boss 7 house instead of promoting the film.
So, we were wondering if Sallu is helping this handsome lad with the promotion of his film out of guilt, for whisking away Paul's lady and trapping her inside his house… err Bigg Boss' house!