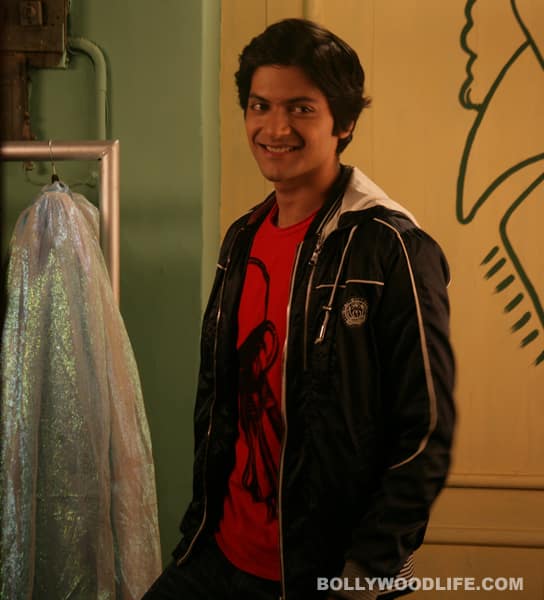 No, we are not stating the obvious here. It's something much more
Remember Ali Fazal? The angst-ridden Joy Lobo of 3 Idiots? Well, he is ready with his second outing, the Shahrukh Khan-produced Always Kabhi Kabhi. And once again, he is playing a college student, Sam. But Joy and Sam are not alike at all. "Sam is the quintessential friend. He is trouble – full of fun and a shararti (prankster). He is also a total charmer. Sam is one of the leads, and so his character graph matures throughout the film. It was very challenging (to play him)," says Ali.  What helped was the workshop that Roshan Abbas, the director, put him and his co-stars through. "We had to undergo training for 30 days. All of us really bonded that time," he says.
It's been six years in Mumbai now for the young Libran from Lucknow, and he's spent most of his time on stage. "My first love is theatre, but I enjoy doing cinema more. Theatre experience does help when acting for the screen, but it can also be a problem, because cinema and theatre are poles apart. When you are on stage, you just throw yourself into the role and do what comes naturally. But with cinema, I had to learn the grammar and learn to act for the camera, the director, co-stars, even the lighting." Life changed for him after 3 Idiots. "It was a small role and the appreciation I got was totally unexpected. However, I did sign Always Kabhi Kabhi two months before 3 Idiots released," he said.
Ali has a high regard for his producer, Shahrukh. "The first time we met, he was a true professional, and yet someone you can talk to. We had to shoot this song Antenna Reloaded with him. Usually, a three-and-a-half minute song takes about three days to shoot. But with Shahrukh around, we shot it in around 10 hours. He was great." Incidentally, Ali has a couple of things in common with SRK. Ali, who did his schooling in Dehradun, got into acting quite by accident. "I used to play basketball in school till one day I injured my arm and I couldn't play any more. On my friend's suggestion, I acted in a school play. That's when I realised I want to be an actor," he says. He then went on to do several plays before he got the call for 3 Idiots. Now isn't that strange? We all know Shahrukh too started acting after suffering an injury playing sports in his college days. And his first brush too was with theatre. "It's strange. I too heard about it (the injury story) just recently." Like SRK, Ali too is not a star kid. "It is tough to get a break, but you need to be hardworking and perceptive of what's happening around you. Being a star son gives you a platform, but in the end it is hard work that shows. The industry is ready to accept new talent," he says. Well, we wonder if Ali's career graph will be one more thing he has in common with Shahrukh. We certainly hope so.