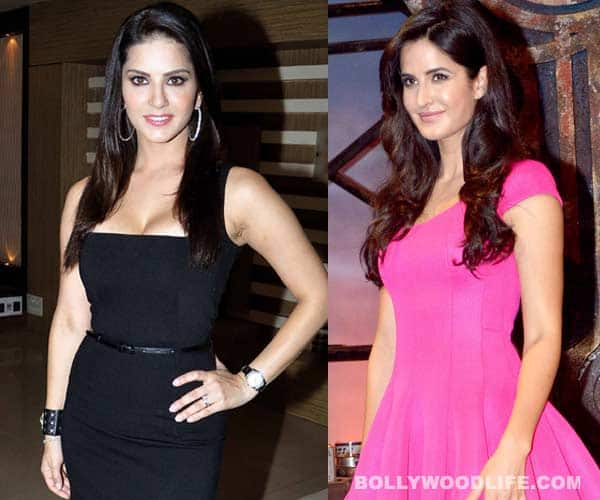 While Ranbir Kapoor's alleged girlfriend has proved her Hindi prowess, the Ragini MMS 2 actor is trying her best to do the same
Sunny Leone and Katrina Kaif are surely similar in many ways. Both came from a videshi land and made a bombastic debut in Bollywood. But what if we say that these are not the only things that are common between these two sexy ladies?
Since Kat and Sunny are not of Indian origin, they indeed faced a lot of troubles getting their Hindi right. While the Jab Tak Hai Jaan actor has almost perfected her Hindi speaking skills, it looks like Ms Leone, who is relatively new in showbiz is trying to do the same.
We hear that Sunny Leone was seen perfecting her dialogues by learning every bit of Hindi that she could while on the sets of Zee TV's Fear Files. She shot the special episode as a part of the promotions of her upcoming film, Ragini MMS 2.
After reaching the sets on time, Sunny took help from the producer of the show and her team and spent a whole hour to get her diction and accent right. She insisted that she won't let the makers of the show dub her dialogues and stayed on the sets for a longer time to give re-takes till the time she was happy with her dialogue delivery. Now that's some dedication, no?
All of this certainly reminded us of those days when Katrina used to spend hours and hours in Hindi diction classes. And not to forget at that time, she also had Salman Khan by her side, who used to give her some lessons in Hindi. But in case of Sunny Leone, she doesn't have any Khan by her side and it's good to see that she is getting her act together on her own, for a serious shot at acting. Do you agree with us, peeps?