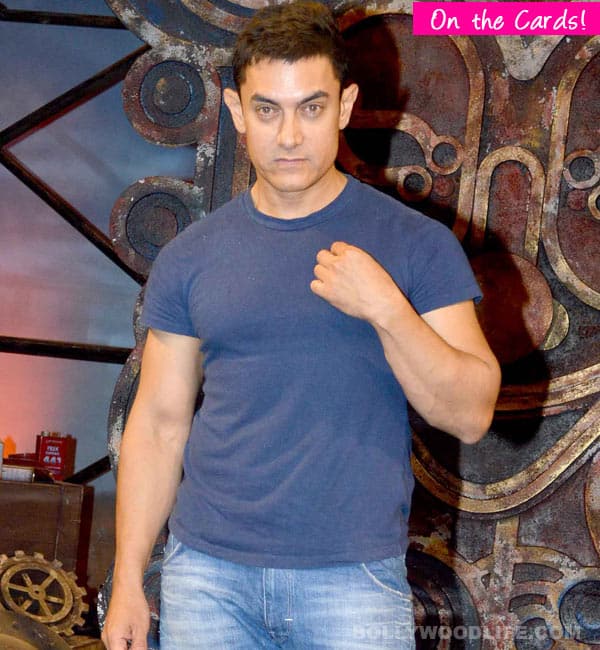 Dhoom:3 has been released and Aamir Khan as the anti-hero will be tested out
How will Dhoom:3 fare at the box office? Will Aamir's work be appreciated? Does the rest of his career as a producer, presenter and actor continue to blossom in 2014? This week Tarot looks into all of this and more…
Dhoom:3
There is a stark contrast between the box office results and the way in which Aamir will be received. The Nine and Ten of Pentacles reflect success and profits but it's the Nine of Swords and the Five of Cups that lead me to believe a sense of disappointment on the Aamir front. Dhoom:3 will feel stale in parts and may drag too. Despite this, the film will do well.
Peekay
On the other hand, Peekay will go through some trials and tribulations but once it releases, it will carry mass appeal. The King of Swords and the Wheel of Fortune show this film to be well planned and presented in a unique manner. Aamir's acting will be enchanting, hence garnering a larger fan following and support for his work.
The Producer
Balance is key, but it's very likely that Aamir is planning on more than humanly possible. It's not like him to not focus on one project at a time, yet the Ten of Swords indicates additional strains and stresses from multiple projects.
Priya: The Charming Girl of India
This film by Ken Ghosh will be quite a success story for Aamir Khan Productions. Although there are some issues, these will clear out making the film profitable and may even be the start of more such associations with Ghosh.
Satyamev Jayate
It will be this show, that will engage the audiences like never before. The research will be impeccable with some new twists and turns. But there's a warning too,  controversies will trouble the producers and may even cause some unnecessary obstacles in broadcasting certain episodes. This is where the Hierophant advises – legalities must be clarified before airing certain stories.
With Salman Khan
On an interesting note, the combination of Aamir and Salman Khan working together will be lauded with praise. Their chemistry will be received very well, but when will this happen? Are their such possibilities? Yes certainly, the Devil and the Judgement card make it seem inevitable. We should see this materialise towards the end of 2014/early 2015.
Tarot Advice 2014
Be careful of getting involved in unnecessary arguments and losing balance in communication. Clarity will be key.