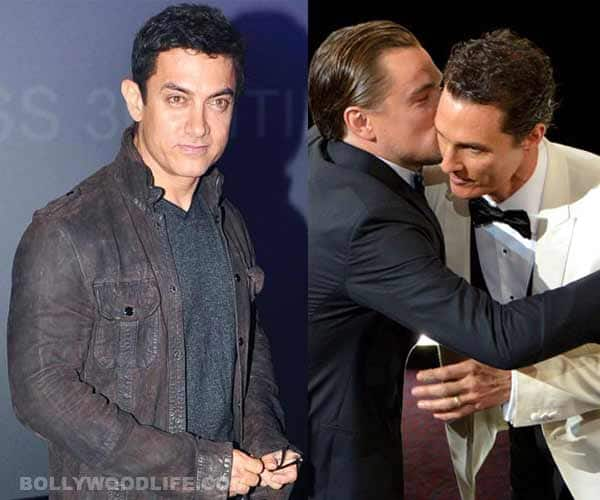 Both the actors are one of the top names in their respective film industries but still there is something that's common between the two. Read on to know what…
Aamir Khan and Leonardo DiCaprio stay miles apart and yet, still there is something that bonds the two together.
Aamir and Leonardo are one of the biggest stars in Bollywood and Hollywood respectively, but none of them have ever won an award for their acting abilities. In his initial days in the Hindi film industry, Aamir was nominated almost every year for some or the other film of his, but never really received an award. Eventually, he snapped and decided to never attend an award function again. Not only this, he even ordered award functions to not nominate his name for any award.
Is Leonardo DiCaprio the most unluckiest actor in Hollywood?
Now that's a sad story, isn't it? Somewhat similar is the situation with Leonardo, who did not receive an Oscar this year too. The Wolf of Wall Street actor has been nominated in the Oscars four times, but has not won the coveted award yet. After this year's Academy Awards function, Leonardo's fans took to twitter and expressed their outrage. The good part is that they did not express any disgust about Matthew McConaughey winning the trophy. Infact, the fans were of the opinion that he had been exceptional in Dallas Buyers Club and people were happy that he won in his very first nomination at the Oscars.
Will Sonakshi Sinha shun Bollywood awards like Aamir Khan?
Getting back to Aamir and Leonardo, we think the two should mutually start a club of actors who give blockbusters but never get recognition in the form of awards. Wouldn't it be a great idea BollywoodLifers?