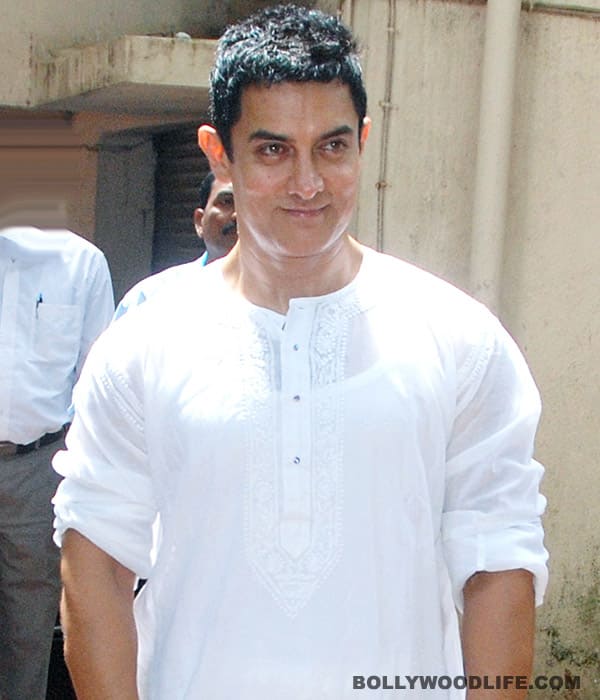 The three Khans for the longest time have been vying for the Numero Uno position
Aamir Khan, Salman Khan and Shahrukh Khan have been in the race for the No 1 spot in Bollywood for many years now. But, each of these Khans are very different and have a loyal fan base, hence no one Khan has actually taken over this position. While Aamir rightly describes friend Salman's charisma as 'brute star power', he is not as vocal about praising King Khan's charm or business acumen. But there are some attributes unique to the P.K. actor that both the other Khans do not have.
Mr Perfectionist: Aamir Khan is rightly called as the Mr Perfectionist within and outside Bollywood circuits. While Sallu is driven by instincts and spontaneous, SRK is often described as a director's delight, but AK is different. Those who have worked with the actor either enjoy the star's deep involvement or are cheesed off thanks to his over interfering attitude. Unlike his contemporaries, this actor chooses his projects plainly on the merit of the script and is known to be a marketing genius. An actor who generally has one release every year unlike the other two Khans.
Controversy free Khan: Salman Khan's personal and professional life make good fodder for gossip columns. His link ups and affairs right from Sangeeta Bijlani to Aishwarya Rai (now Bachchan), Katrina Kaif and Iulia Vantur have always excited his fans and paparazzi. In fact he has also found himself amidst legal troubles – the black buck poaching case, the Bandra hit and run case and his temper issues are constantly making headlines. Shahrukh Khan's personal life too has come under media scanner, when his son AbRam was born the actor was accused of having conducted a sex determination test, he also had a run in with law during the last IPL season when he allegedly beat up a security guard at Wankhede stadium in Mumbai. Aamir on the other hand has had a more clean public image barring a few instances, he has voiced support for causes and has steered clear of gossip columns most of the times, at least in comparison to his other two Khan colleagues.
TV stint and endorsements: Both Shahrukh and Salman have always had a commercial tag attached to their movies, endorsements and even television innings. While SRK stepped into telly land he took over KBC from Amitabh Bachchan, he even went on to host other shows, Sallu's success as a Bigg Boss host is laudable. But, the Dhoom:3 star chose a path less taken with Satyamev Jayate. His show goes beyond entertainment and explores into the not so glamourous and fun aspects of entertainment. He can be easily put under the social crusader category and will top this list in B-town.