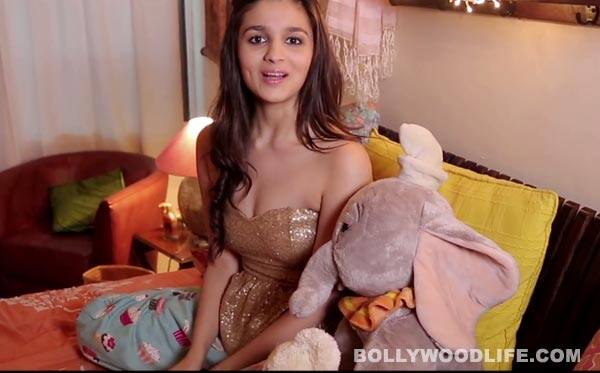 Now, this lady who debuted with Student Of The Year is cute. And she is talking sweetly about another adorable character…
Pretty girls are, more often than not, chubby during their childhood days. So was Alia Bhatt and so was Gippi. And that's why Karan Johar has roped in this 20-year-old actor to drop some hints about the character of his upcoming movie.
So what does Alia say? Apparently, looking at Gippi dressed in a school dress reminds Alia of her school days. Of course, Alia – who's now a lipstick applying, (almost) size zero girl – has lost all her baby fat. But Gippi? Guess she wasn't that lucky. Tch, tch. So sad, no?
Anyway. Take a look at this cute promo and tell us: What do you think about Gippi? Do you think Gippi is a happy girl? Or do you think she is unhappy?