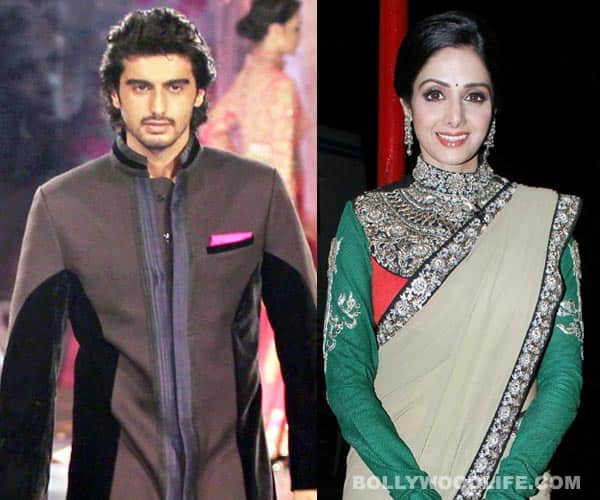 The Chandni star is his father's wife and he gives her the respect his mother taught him to show, the Ishaqzaade star says…
When Sridevi and Boney Kapoor made their relationship public in 1996, it caused shockwaves all across the entertainment world. And when their children arrived, it was a given that the marriage was not a temporary one. Today, they two are still very much together, attached at the hip…errr…hand at events, parties and on holidays with their daughters Jhanvi and Khushi. But in the gorging of this new bond, an older one was broken. There was huge drama, lots of tears and lots of bitterness when Boney dissolved his marriage to Mona Shourie, daughter of the very powerful Sattee Shourie. Mona refused to let Boney go easily and venom was spewed in public.
But the lady had her priorities spot on – she brought up her two children to be good human beings, civilised, well mannered and honest, no matter what the issues between her and their father were. And as Arjun Kapoor said to host Karan Johar on Koffee with Karan, he now treats his stepmum Sridevi with respect and care. After all, she is his father's wife and makes Boney happy, Arjun says, which is what matters to the Gunday actor. And he checks with his dad every now and then to confirm that all is well.
Ladka ho to aisa, hai na?