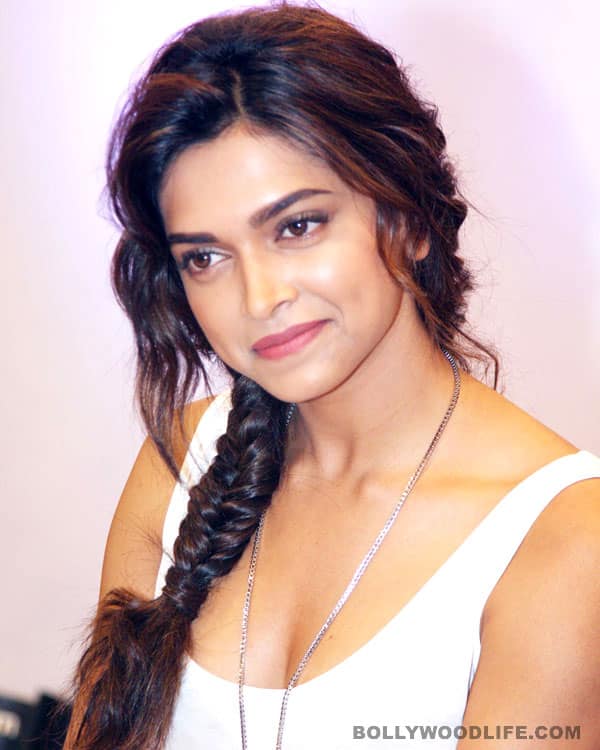 Reports suggest that Sanjay Leela Bhansali was floored by the actor's performance in Cocktail. But is that all?
Birdies furiously chirp that Deepika Padukone has signed on the dotted line for Sanjay Leela Bhansali's Ram Leela. But wait…wasn't it Priyanka Chopra who was being considered for the role? Well, looks like the jungli billi missed out on her chance this time around. Tch tch.
So after Kareena Kapoor distanced herself from the project, Katrina Kaif whined about the proverbial lack of dates and Priyanka got tired of juggling Bhansali's phone calls while shooting for her music album, so it was DP who had just the right amount of time for the harrowed filmmaker.
But as much as this is about being at the right place at the right time, we also think that something in Deepika makes her the favourite fall-back option for filmmakers. Curious to know what that 'something' might be?
No ego hassles
Okay, so it's a known fact that Deeps usually lands roles that have been rejected by other A-lister actors. But so what? Wethinks Deepika has no qualms about it. Why, what's the fuss about being first, second or third in line, as long as you are the final choice. Right?
Go getter attitude
While Deepika surely doesn't believing in pouting sadly on being slotted as the not-first choice, the babe is also known to make quick calculations as far complicated dates are concerned. Remember how she walked right out of Race 2 'coz it was taking too much of her precious time? Well, even for SLB's Ram Leela, we are told that Deeps has allegedly walked out of the Ekta Kapoor-Karan Johar project because the script wasn't in place yet. So she has dates available. But does this strategy work? Sure it does…for Deepika!
Leggy beauty
Yup, let's face it. B-town today is all about in-shape actors. And Padukone is surely in the best of shape. Agreed that she sometimes towers above her male co-stars, but that's certainly not much to whine about when actors have high heeled boots to come to their aid.
Hard working
When Deepika debuted with Om Shanti Om she was freshly out of the modeling world with zilch experience in acting. And it clearly showed. But tracking Deepika's journey from Om Shanti Om to Cocktail definitely makes us conclude that here's one lady who has really slogged to get her expressions right.
'Ex is no threat' motto
Imagine what would've happened had Deepika sworn to stay away from ex-boyfriend Ranbir Kapoor for the rest of her life! No Yeh Jawaani Hai Deewani for her, perhaps. But Deepika is smart enough to let bygones be just that…stuff gone by. After all, losing a movie over an affair gone wrong is too high a price to pay. Right, Dippy?
But while we adore the gutsy Deepika Padukone for being so sincere, accommodating, ambitious and career oriented, we wonder if she has it in her to be a versatile actor. Today she is the urban girl. And we love to see her that way. But could we imagine her as a village belle? Or in the role of a lady in power? Maybe, maybe not. Blame it on her personality, the way she speaks or the kinds of roles she has done so far, but the truth remains that our fave hard-working actor stands a big chance of getting slotted as the metropolitan-city-girl-next-door for the rest of her acting life. Right?
We do not know. But her character as the Gujarati Juliet aka Leela in SLB's Ram Leela might hold the key to Deepika's future. Don't you think so, readers?