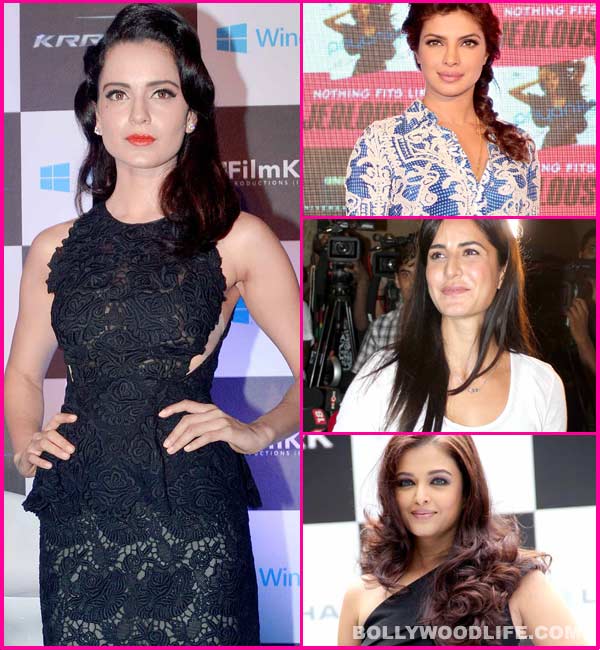 Kangna's recent move has made her stand out from various B-town celebs. Read on to know more…
Kangna Ranaut has that one thing which various B-town celebs like John Abraham, Shahrukh Khan, Priyanka Chopra, Katrina Kaif, Aishwarya Rai-Bachchan, Sonam Kapoor and Deepika Padukone don't have. What is it, you ask? It's the courage to stand up against something which is wrong. If the recent rumours are anything to go by, the Krrish 3 babe was recently offered a Rs. 2 crore fairness cream endorsement deal, but guess what? The fair skinned beauty turned the offer down and has no regrets about it.
This surely makes Kangna stand out from the above mentioned celebs who openly promote fairness products indicating that only a fair-skinned person can get ahead in life.
On the other hand, we would also like to mention Nandita Das's campaign against fairness products. The dusky beauty's campaign created quite a ruckus in the showbiz industry and actors who have been on the wrong side of fairness are lauding her efforts.
In a country that is obsessed with fairness and where dark-skinned people are told that they need to lighten their skin colour to succeed in any endeavour, it is good to see people like Kangna and Nandita take a stand against such beliefs.