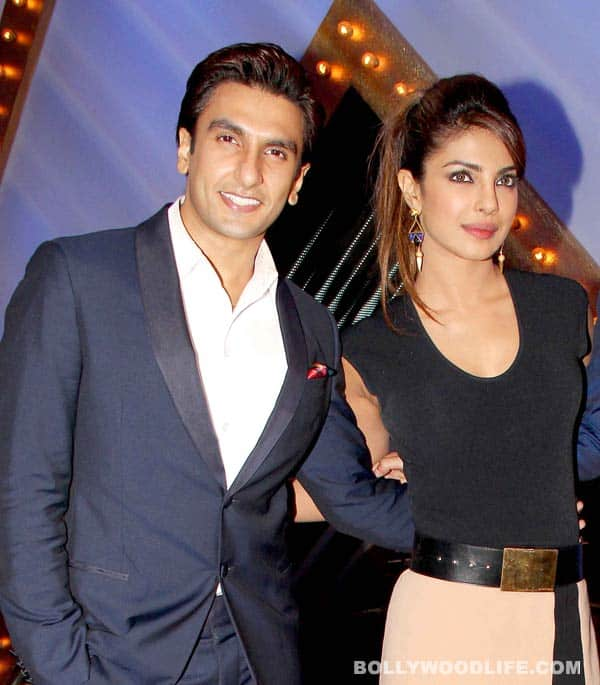 Quite contradictory to his hyper-energetic and macho image Ranveer Singh gets a moniker from his Gunday co-star. Read on to know how PeeCee came up with a new title for Ranveer Singh
When Ranveer Singh bragged about the numerous injuries he sustained and how difficult was it for him to bounce back and stay fit, little did he know that somebody was keeping a close watch on Singh's cribbing. Yes we all know that Ranveer is injury prone. He's got injured on the sets of almost every film he's done so far. So while he was discussing his history of injuries, in between shots, while shooting for Ali Abbas Zafar's Gunday with Priyanka Chopra, the fiery beauty was getting cues from the Singh dude to come up with a suitable moniker for the hyper-energetic star.
After a lot of thinking, PeeCee started calling the Ram-Leela actor Nazuk Nawab. We hear Ranveer has taken that nickname sportingly and he flashes a big smile whenever Piggy Chops utters that name for the dude. "I started calling him Nazuk Nawab when we didn't know that he was suffering from dengue. Before the diagnosis, he would feel weak and feverish on the sets. That's when I came up with the name," admitted PeeCee.
So next time gals when Ranveer starts recounting how he fractured his back or hurt his ankle to flirt with you or impress, you know how to keep the blabbering dude's trap shut with one word, without even offending him. Wink wink!