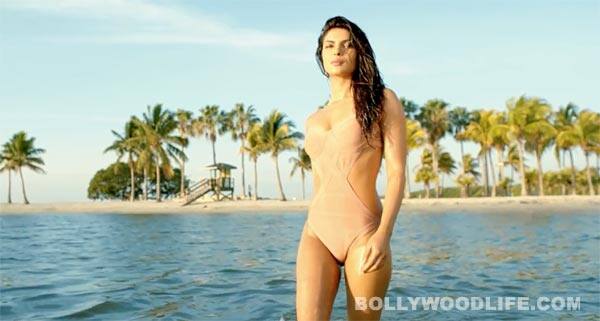 Hey! Stop thinking those naughty thoughts! We're talking about Exotic, the new milkshake that PC is launching soon
Yeah, we know Priyanka Chopra gave you a treat for the eyes and ears with her acting skills and then recently, her singing. But now she has something for your mouth too. And no, don't think dirty or even mildly smutty. This one will tickle your taste buds, truly, honestly, trust us. PeeCee will be at Millions of Milkshakes in West Hollywood, California tomorrow, July 25, for the launch of her new milkshake, to be called 'Exotic' after her just-released single. Priyanka will launch her latest shake and spend some quality time with fans and well-wishers at the store. Remember, Mallika Sherawat did this a while ago – but did anyone drink the stuff?
We wonder what supercool actor/singer Priyanka will offer up in this milkshake – will it be sweet, or have an edge to it, like she herself does, with some desi tadka? We certainly wanna know what Piggy Chops taste is when stirred into milk – low fat, of course. After all, the bootylicious belle has given us a variety of flavours as far as films go, so it would interesting to know what she plans to pour into a glass….