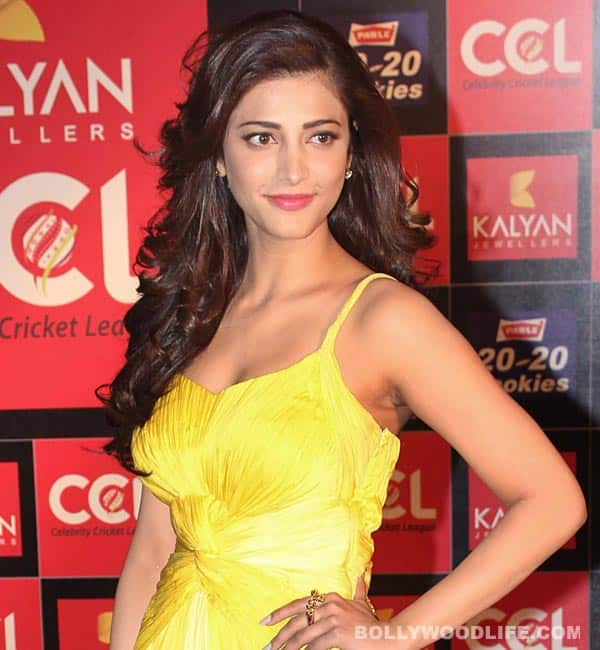 The Ramaiya Vastavaiya actor is quite popular among guys… But she's interested elsewhere. Read on to know more!
Shruti Haasan is a lovely looking girl and her list of admirers and fans is endless. Apart from the common man, we've cricketers, newbies and even aspiring actors who are trying to woo this pretty girl. For quite a few guys, Shruti is more than just a passing crush. However, the Ramaiya Vastavaiya babe wants to focus only on her work right now. She wants nothing to do with guys unless it's about sharing screen space. Isn't this kinda similar to Shruti's character in the film Dil Toh Baccha Hai Ji? In that film too, she played a hottie, who stayed away from commitment. We wonder if Shruti has forgotten to step out from reel to real post the film!
Well, Shruti, enjoy the fan following for now. For all you know, it may die down with age and your changing looks! Wink, wink!