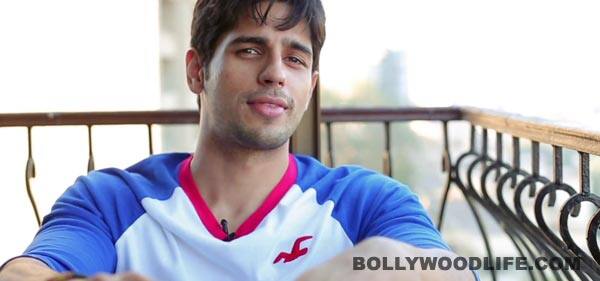 For all those yearning to know more about this mysterious, overweight character in Karan Johar's upcoming production, here's dope
Okay, so you will get to meet Gippi on April 1. At least that's what this promo promises. But that doesn't mean you will be kept in the dark until then. 'Coz we have Sidharth Malhotra putting Gippi under the spotlight here. But he won't start rattling about the girl straight off.
Sid talks candidly about some girl who was a back-bencher, sweet and adorable. But he isn't talking about Gippi yet. He is talking about someone similar to Gippi. And that's an interesting way to put it, no?
So take a look at the promo and tell us: Does this make you curious about the overweight girl in Karan Johar's upcoming movie?
[jwplayer mediaid="203945″]