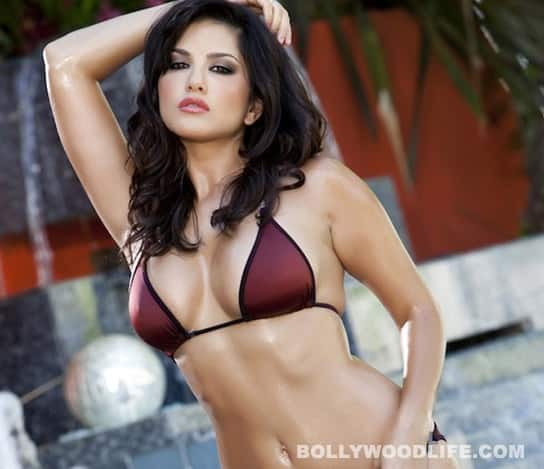 After Alok Nath, Neil Nitin Mukesh and Yami Gautam is it the sexy Ragini MMS 2 star's turn? Read on to know what she thinks of IPL 7…
Sunny Leone has been enjoying a huge fan base from across the globe not just because of her porn star image but also because of her stint in Bollywood. Her movies, Jism 2, Shootout At Wadala, Jackpot and Ragini MMS 2 have done pretty well at the box office and she has become one of the most searched after celebrities online. If we recall in the recent past IPL 7 had decided to rename the Fair Play award as the Yami Gautam award, and that seems to have caught the fancy of the fans of the sexy Sunny Leone. She has suddenly started trending on twitter just like Alok Nath, Neil Nitin Mukesh and Yami Gautam did in the recent past. So go ahead BollywoodLifers, read some of the twitter jokes on Sunny Leone that have been trending, and laugh your hearts out:
~Q) What is the best part about IPL 7? Ans) Sunny Leone: (thinks, thinks, thinks) Cheerleading.
~Once the famous superstar Rajinikanth sent a non-veg joke to an innocent girl. Now we know that girl as Sunny Leone.
~Imagine a scene when Sunny Leone comes to participate in Amitabh Bachchan's Kaun Banega Crorepati. See the interaction between the host and the heroine:
Amitabh: Which is your favourite round in KBC? Sunny Leone: (thinks, thinks, thinks) Then says 'Fastest Finger First.'
~Q) What is the similarity between Sunny Deol and Sunny Leone? Ans) They both shout a lot in their movies.
~Q) If Sunny Leone gets married to Sunny Deol. What would be her name?Ans) Sunny Deol!
~Sunny Leone arrives at a railway station in India for shooting a scene. A beggar says, "Behanji 1 rupiya dedo" (Sister please give me one rupee). Sunny Leone happily gave him Rs 1000. Her secretary asks her, "Why did you give him 1000 rupees?" Sunny says, "Pehli bar kisi ne behan kaha hai… dil bhavuk ho gaya." (First time someone has addressed me as a sister. Hence, I got emotional).
~When Bollywood stars Rajesh Khanna, Jagjit Singh and Dev Anand died… news channels played their videos as a sign of tribute to them. I just wonder what will happen when Sunny Leone dies.