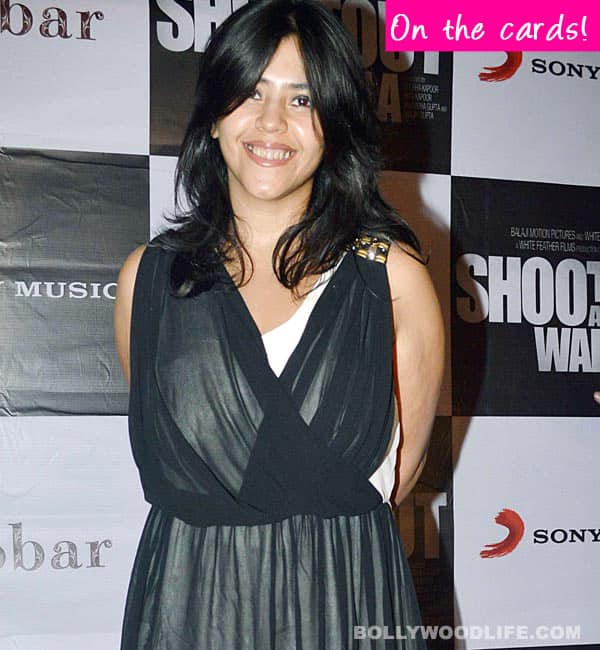 Ekta Kapoor is strong, fierce and controversial too, but all hasn't been so well on the work front lately – is such a phase likely to continue? What does the future hold for Balaji serials and films? Tarot looks into the life of Ekta this week.
Balaji Serials are going through a lean phase where TRPs are not healthy and competition is tough, but can Balaji Telefilms make a comeback is the question? It is true that this lean patch is haunting the company, but the solutions are very simple and in fact so is the implementation of it. The Six and Nine of Swords are clear indicators that plans are multiple yet actions are scattered. There is not synchronicity amongst the think tank whereas the Queen of Wands (a representative of Ekta's active presence) requires the guidance of a sensible and clear male figure, as depicted by the King of Swords.
Now could this male figure be someone like a Karan Johar? – I had a look. Co-producing with Karan Johar is the best decision Ekta can and has made. Their working association is just meant to be, and his guidance is represented by the Judgement card where his firm and decisive thought processes could be key in elevating the fortunes of not just the films produced by Balaji, but also the television serials. Although Ekta may feel apprehensive by some of Karan's ideas, she should leave such anxieties behind and trust his sensibilities more – it will be a blessing for her.
Ekta needs to be far more receptive to advice as her own decisions will be inconsistent and will not provide her company the stability it is in need of. The Ten of Wands shows her to be taking on too much hence it will be important for Ekta to simplify the work load and focus more, but then again, she is a true Gemini where surviving without multi-tasking is tough for her; yet it is this trait that can be her biggest problem as it makes her more temperamental and less forgiving.