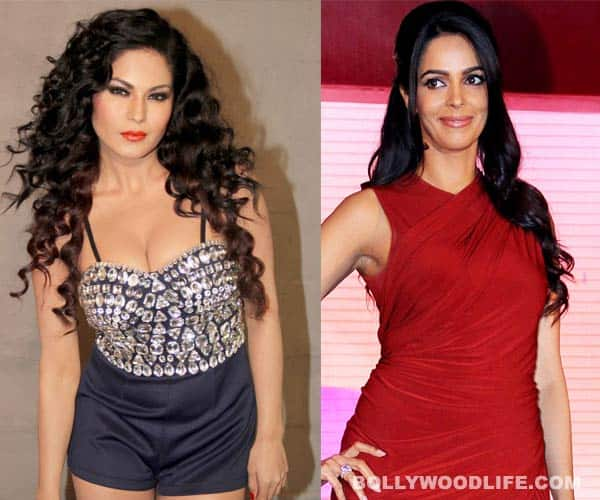 First the Supermodel actor took credit for Ms Sherawat's latest venture; now she thinks that The Bachelorette India is not genuine or even interesting…
Is Veena Malik envious of Mallika Sherawat? After all, the Pakistani actor was to have her own swayamvar on the small screen, but it looks like Mallika pipped her to this post. And now Ms Malik is showing off a classic case of grapes that have turned mouth-puckeringly sour. Is Veena upset with all the attention that Mallika is getting on the show that could have been hers, or is she trying to stay in the limelight by attacking The Bachelorette India? We're sure everybody knows how real reality shows are, hai na? Think of it: Did Rakhi Sawant marry the winner of her swayamvar? Is Ratan Rajput married to the man she found on TV?
Veena said in a recent interview, "Swayamvar was very big and I believed in it. I was also offered The Bachelorette, but I found it to be a copy of Swayamvar and I rejected it. Swayamvar was a huge platform and after that I thought The Bachelorette India was not very flattering. I would have done the show if I would have thought I will get married. I didn't find The Bachelorette India exciting or genuine."
Now really, Ms Malik, do you really expect us to believe that? What do you think, BollywoodLifers – is Veena Malik genuine or even exciting?