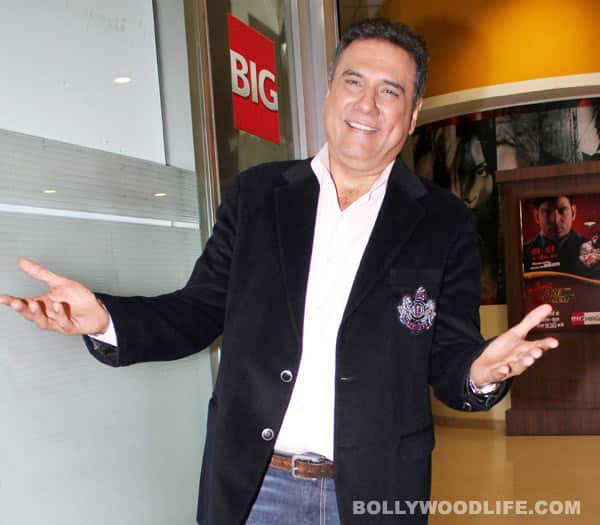 The actor says that he doesn't care if animated flick Delhi Safari and KJo's Student Of The Year are releasing on the same day (October 19). Here's why?
Boman Irani has lent his voice to an animated character called Bagga – which happens to be a bear – in Nikhil Advani's Delhi Safari. And he recently said at a press conference that everyone should stop creating a fuss about the clash between DS and Student Of The Year, directed by Karan Johar. "It doesn't matter if Delhi Safari releases with SOTY or with any other big banner film. I'll support this film for as long as I live. The purpose of the film is to set a benchmark, that's it," he said. Delhi Safari is about a group of animals who get together to convey to the ministers that they are highly agitated about the destruction of their homes. And since the film gives a very strong environmental message, Irani is making sure he promotes the film in the best way possible.
But why did he exactly do the film? "I am a lazy person. I'd rather sit at home rather than do something for the love of animals or for the love of children. You show me a check and I get all hard working.  Jokes aside, I did this film for the love of the planet," he explained.
A kiddie animated flick and a larger-than-life Karan Johar drama…phew! Looks like the theatres will be thronging with kiddies, teenagers and hardcore movie buffs at the same time. On one hand there's a strong ecological message packaged with fancy 3D effects and on the other, we have studs and babes showing off well-toned bods. Looks like it's going to be a dhamakedar weekend! What do you think?