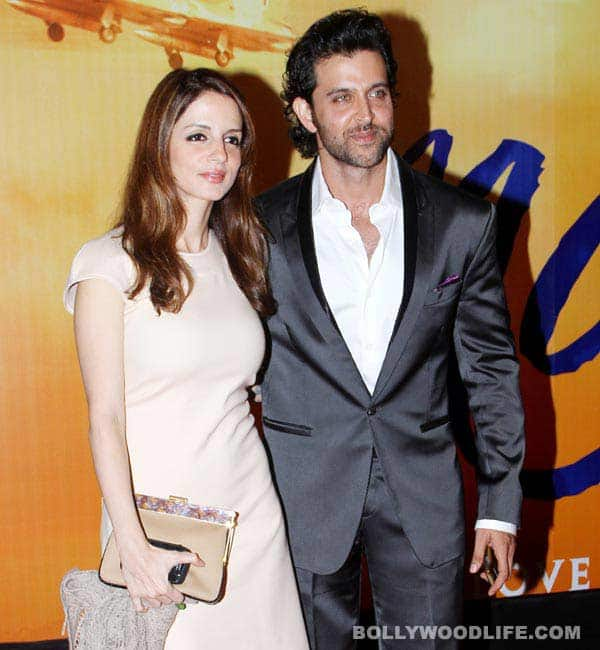 Did they greet each other or did they give each other the cold shoulder? What happened when the recently split couple faced each other? Read on…
The Hrithik Roshan-Sussanne split made to the headlines almost everyday since Hrithik announced that the love of his life had decided to separate ways after being together for 17 years.So what happened when the parents had to attend their children – Hrehaan, Hridaan Roshan's annual day celebrations at Dhirubhai Ambani School? Well, you may not believe us, but the shutterbugs caught Hrithik and Sussanne facing each other for the first time after their split and their reaction to each other made eyeballs pop. While everyone expected that there would be awkward silences and cold stares, the now-split couple gave each other a cordial hug, exchanged pleasantries and sat next to each other all through the event. Now this is what we call handling the situation with grace, no?
If one can remember, Sussanne had made it very clear at her store's launch that while both of them were separating, they don't want their kids to suffer and carry the emotional baggage of their parents' split. It seems she really was telling no lies and that Hrithik and Sussanne do take their reponsibilities as parents very seriously.
Well, it's always good to see parents taking responsibility. But we sincerely wish that the once madly in love couple, reconciles and starts a new life. After all, they looked so happy together. Haina Bollywoodlifers?