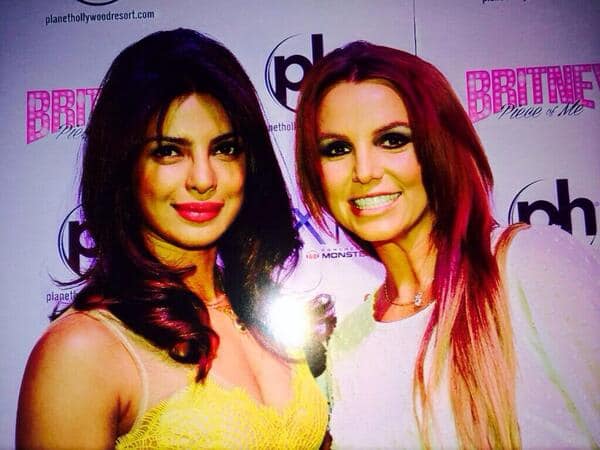 The two popular singers were captured in a single frame recently
Priyanka Chopra has surely won many fans by proving her acting prowess here in India. And she has also managed to make people love her in the west, it seems. All thanks to her singing skills.
PeeCee, who has been making headlines for her third single I Can't Make You Love Me, was in Las Vegas recently, where she happened to meet none other than Britney Spears. So when these two successful singers came together, it had to be a picture perfect moment, hai na? And looking at the picture, there is absolutely no denying it.
Well, we are totally melting at this frame. However, it would be even better when both Priyanka and Britney will feature in song together. That day isn't too far, it seems. What say BollywoodLifers?