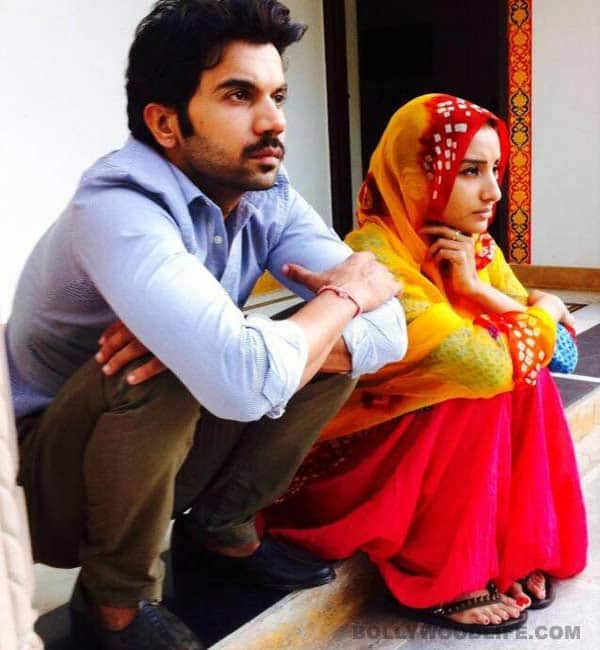 A huge chunk of the film has been shot in Rajasthan and this was one of the most funny incidents during the shoot. Read on to know all about it…
Rajkummar Rao, Hansal Mehta, Patralekhaa, Mahesh Bhatt and Vijay Singh came together recently for a media release of a 26-minute footage from their upcoming film City Lights. Amidst all questions and answers Rajkummar described a very funny incident from during the shoot.
If we recall, in the trailer we can see Rajkummar along with Patralekhaa and their onscreen kid walk on the highway trying to stop any bus passing by. The scene depicts the family trying to migrate from the rural village to an urban town. The shot was actually taken on a Rajasthan highway. The director had fixed a zoom camera at a far off distance and asked the trio to walk down the road and try to stop any of the buses by waving hands at them. As it was a busy highway the trio didn't think that any bus would actually stop at their waving. But by some stroke of destiny a bus stopped seeing the trio there. Rajkummar didn't want the scene to be cut and therefore decided to board the bus and Patralekhaa and the kid followed him. Inside the bus the driver and conductor asked them for a ticket and unluckily none of them had any money. So Rajkummar in full Rajasthani tone told the driver that they are in a film shooting and the ticket will be bought at the next signal by the film's production team. But when the bus stopped at the next signal none of the production members also had any money. So it became a very faux pas moment for everyone.
The bus driver and conductor, however, left without taking any money once they came to know that it was such a big movie shoot. They were more than happy that their bus was a part of a Bollywood film. Now that's some sweet gesture. Hai na peeps? So go ahead BollywoodLifers, have a look at the trailer once again, and enjoy the funny incident.