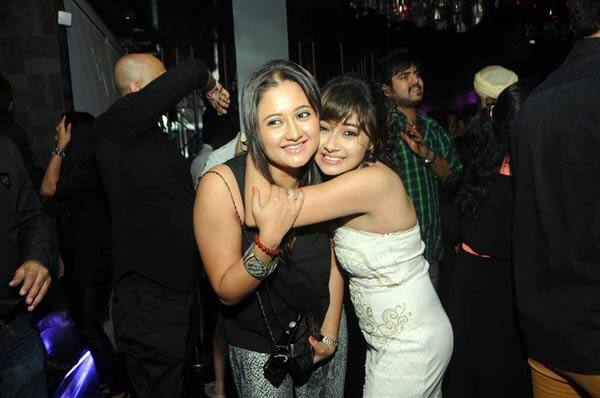 skip advertisement
They swore to never see each other's face and have stuck to their word since the split. So what happened, when they had to attend a common friend's birthday bash?
Tina Dutta, who turned 27 recently, celebrated her birthday by inviting near and dear ones to her birthday party.
The guest list included her co-stars from Uttaran – Rashmi Desai and Nandish Sandhu as well because apparently, Tina shares a very close bond with them individually.
At the birthday party, the duo entered separately and steered clear from each other for a long time. In spite of trying very hard, the two bumped into each another, and had a casual greeting session – the usual hi-hellos, and then went right back to ignoring each other. The atmosphere between them was ice-cold, but they still seemed to have enjoyed the party.
If we go in the flashback – Rashmi and Nandish had tied the knot in February 2012, but decided to separate early this year. According to the rumour mills, the reason behind their split was Nandish's extra marital affairs, and Rashmi's possessive nature. We even heard stories about physical abuse in the relationship, but no one confirmed that bit. As of now, Rashmi has moved back to her maternal home, and is using her maiden name again.
Time heals all wounds and we hope, that eventually the two actors find it in them, to at least be cordial enough to bear each other's company!