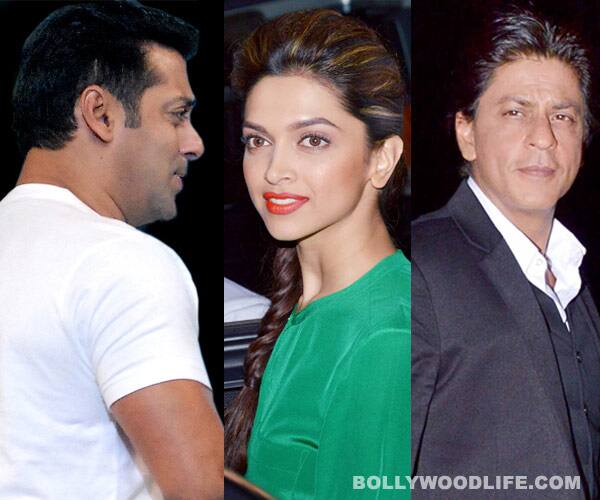 After the two actors hugged each other at Baba Siddiqui's iftar party, the two were at the same venue and at the same time, again… So, did they hug this time?
The little birdies were super excited when Shahrukh Khan and Salman Khan hugged and patched up at an iftar party. So much so that they won't leave the two Khans alone, even now! Now they tell us that SRK and Sallu were seen shooting at Mehboob Studios at the same time. Hold thy horses…
SRK and Salman were merely at the same studio at the same time. In fact, Shahrukh was accompanied by his Chennai Express co-star, Deepika Padukone since they were shooting for a promotional event for their upcoming film. Whereas, Salman was present there shooting for Mental, Kick or Bigg Boss 7! Forget hugging each other, apparently SRK and Sallu didn't even engage in a conversation, not even a teeny little one!
Apparently, the two were busy with their respective commitments at the studio. For all we know, they might still be unaware that they were at the same studio at the same time on the same day! These birdies need to stop making so much noise about nothing…