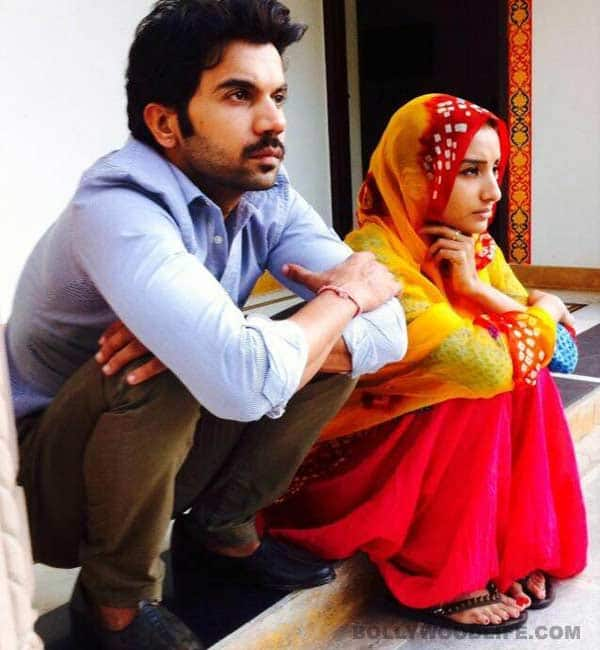 The Shahid actor suddenly wanted to become superman, after a few drinks. Read on to know why…
Acting is a tough job and sometimes getting into the skin of the character makes you do things that you don't in real life. Rajkummar Rao had a similar experience while shooting for Hansal Mehta's City Lights.
A particular scene in the movie needed Rajkummar to enact a drunk sequence. In the scene, Rajkummar visits a bar, gets sloshed and arrives home dead drunk. Rajkummar who is a teetotaler in real life decided to take to the bottle in a bid to bring credibility to his performance. "I don't drink but I didn't want to fake it. So I asked Hansal, who is experienced in these matters, on the drink that I should be having. On his advice, I started off with vodka. I had about two pegs but nothing happened. Then I started downing a few more and after about five or six pegs, I was completely gone," revealed Rajkummar.
The dead drunk Rajkummar then had to go home and pick a fight with his onscreen wife, Patralekhaa. The scary part here was the entire shoot sequence was unfolding on the eighth floor and Rajkummar was scared that he would lose control and fall. "After drinking so much, I had no control. We were shooting on the eighth floor and there was always an element of scariness. Finally after pack up, I had to get the entire alcohol out of my system," said Rajkummar.
On the other hand Hansal tells his side of the story, "More than him being scared, we were scared about Rajkummar. He was fighting with us and telling us 'Don't worry, I can climb'. Suddenly there was like a superman inside him who was charging to come out. We somehow managed to take him up the eight floor for shoot. It was a very tough task, but what he did in the scene completely blew us away and we realised that no one other than him could have brought so much into the character like he did."
Well, looking at his drunkard act in City Lights, all we can say is that the vodka he drank really brought out the true spirits of Rajkummar. Produced by Fox Star Studios and Vishesh Films, City Lights will give the audiences an altogether new cinematic experience as it releases on May 30, 2014.