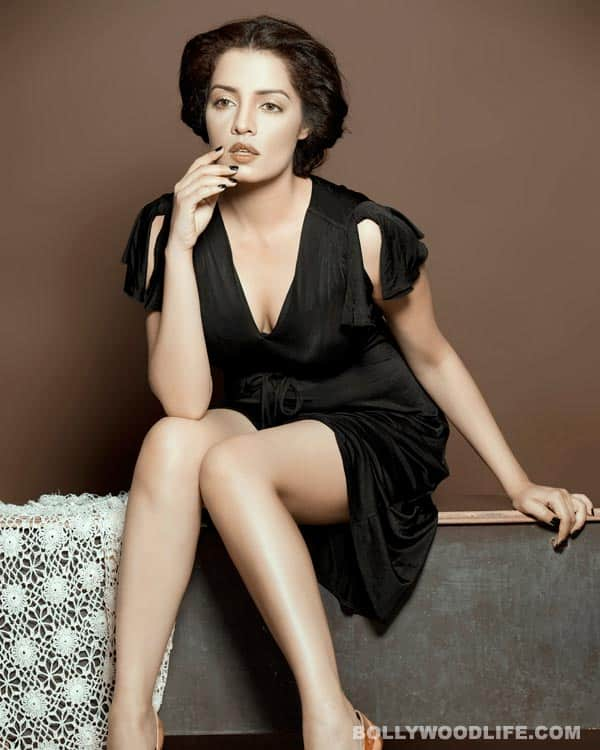 We mean apart from bathing, feeding and taking care of her twins Winston and Viraaj, of course!
Celina Jaitly, who was last seen in Anees Bazmee's torturous and trite comedy Thank You, may have moved country to Dubai and settled into matrimony and motherhood, but that hasn't made her give up her public life yet. In between changing nappies, bathing and feeding her twin baby boys Winston J Haag and Viraaj J Haag, the former Miss India has learnt the art of effortlessly engaging and entertaining her fans…for now in the virtual world.
Are you laughing at the word f-a-n-s? Come on, give the lady a break. We are sure her roles, even though easily forgettable, must have made some impact on at least a handful of souls in the big wide world. And let's not forget we live in the age of social networking. Any celebrity, big or small, will always have a horde of virtual wanderers looking for a little timepass.
Recently the yummy mummy, apart from showing off pictures of her twins, has been playing quiz games on Twitter. She posted a question to her fans – Aftab Shivdasani, Fardeen Khan and Shreyas Talpade: who looked best with her onscreen? Her followers had diverse opinions, but that's not the point.
The point is, why? Really, why is Celina asking such lame questions? It does engage the audience, but maybe it's a gentle reminder to herself and her fans that she once belonged to the glamourous world called Bollywood.
Clearly some memories don't easily die!